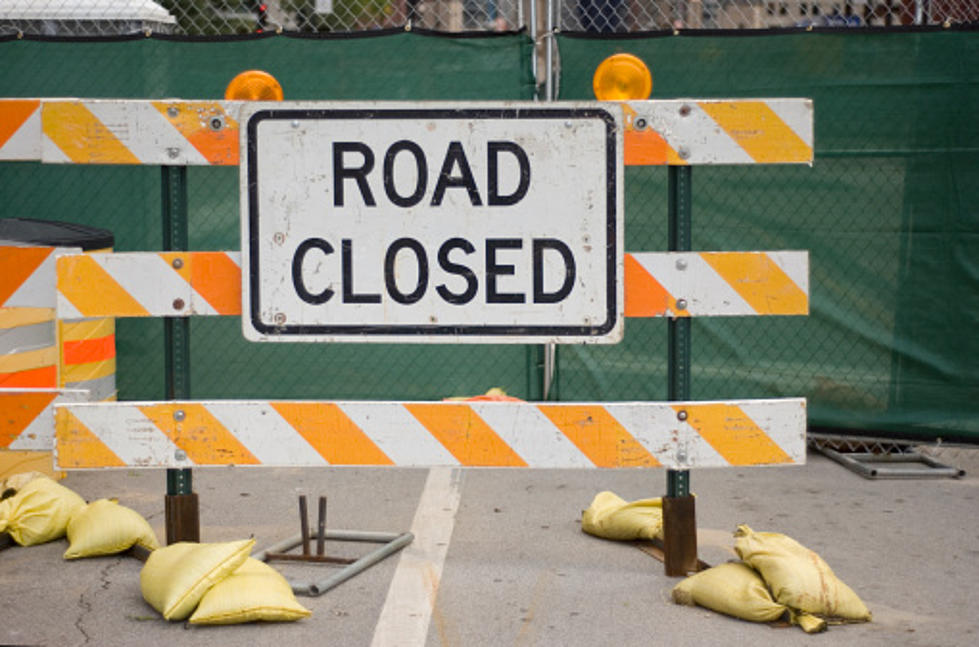 You'll Never Believe Why This Illinois Road Shut Down For Weeks
Thinkstock photo
There is a road in Illinois that has been closed for weeks and the reason is very strange.
Why Would A Road In Illinois Be Shut Down
Though it doesn't happen very often, there are some good reasons why a road in Illinois would be closed for a significant amount of time. Maybe there is some road construction, it could have flooded over, trees could've fallen to block the street, and that's just naming a couple.
Strange Reason An Illinois Road Was Closed For Several Weeks
I have to admit, this is a first for me. This has to be one of the strangest reasons I have ever heard for a road in Illinois to be shut down for several weeks. I don't think you could even guess without looking ahead.
This unique cause of a street closure is snakes. Well, not just snakes but more specifically the migration of reptiles and amphibians. Have you ever heard of such a thing before?
Why Do They Have To Closed The Road For Snakes, Reptiles, and Amphibians
This particular area has been nicknamed "Snake Road."
"The U.S. Forest Service has closed a small gravel road in Shawnee National Forest to allow for the safe migration of reptiles and amphibians."

 

"Every spring and fall, tens of thousands of snakes and other small animals cross a small stretch of gravel road between a series of limestone bluffs and LaRue Swamp."

 

"The animals will move from their hibernation spots in the bluffs to the swamp."

 
A large percentage of these types of creatures in Illinois live in this area. Around 59% of reptiles and 66% of amphibians. After waking up from hibernation, they make their way to the swamp. The road is usually blocked from March to May. It will again be closed in September and October when the animals go back to their winter homes.
Visitors are allowed to walk through the area but it is against the law to mess with the snakes and other animals.
For more info, HERE.
WATCH OUT: These are the deadliest animals in the world
LOOK: Here are the pets banned in each state
Because the regulation of exotic animals is left to states, some organizations, including The Humane Society of the United States, advocate for federal, standardized legislation that would ban owning large cats, bears, primates, and large poisonous snakes as pets.
Read on to see which pets are banned in your home state, as well as across the nation.
LOOK: Stunning animal photos from around the world
From grazing Tibetan antelope to migrating monarch butterflies, these 50 photos of wildlife around the world capture the staggering grace of the animal kingdom. The forthcoming gallery runs sequentially from air to land to water, and focuses on birds, land mammals, aquatic life, and insects as they work in pairs or groups, or sometimes all on their own.
LOOK: 30 fascinating facts about sleep in the animal kingdom