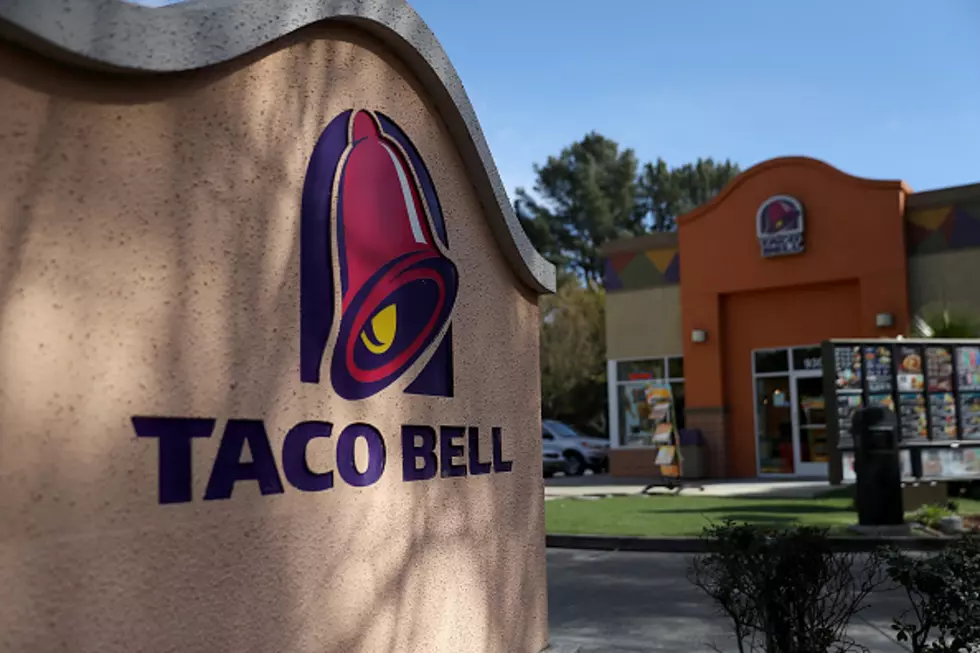 Taco Bell Has a New Menu Coming Soon
Getty Images
They say change is a good thing, but when your favorite taco is leaving the menu, you get a tad bummed!
Enter your number to get our free mobile app
Here's a list of all the items that are on the chopping block:
Grilled Steak Soft Taco
7-Layer Burrito
Nachos Supreme
Beefy Fritos Burrito
Spicy Tostada
Triple Layer Nachos
Spicy Potato Soft Taco
Cheesy Fiesta Potatoes
Cheesy Potato Loaded Griller
Beefy Nacho Loaded Griller
Chips and Guacamole
Chips and Pico De Gallo
Mini Skillet Bowl (breakfast)
The part of all this that has me the most bummed out is that they are completely removing the potato from their menu and I'm a big fan of the Spicy Potato Soft Taco! I mean it's only a dollar and it's delicious!
Thankfully as of right now, the Quesartio is safe, as it was rumored that they were going too.
We're clearing space on our menu to create a more efficient Taco Bell experience," the chain stated in the press release. "This evolved menu approach comes after months of analyzing the new way we are running our restaurants. With safety top of mind, we want to ensure an easy and fast ordering experience for our guests and team members."
Some good news though is that they are planning on a $5 Grande Nachos Box and $1 Beef Burrito.
In the meantime, I will be getting as many Spicy Potato Soft Tacos and Cheesy Fiesta Potatoes as I can until August!
Every Movie Theater Candy, Ranked
Gallery — Every Movie Theater Candy, Ranked:
https://screencrush.com/drive-in-movie-theaters-coronavirus/