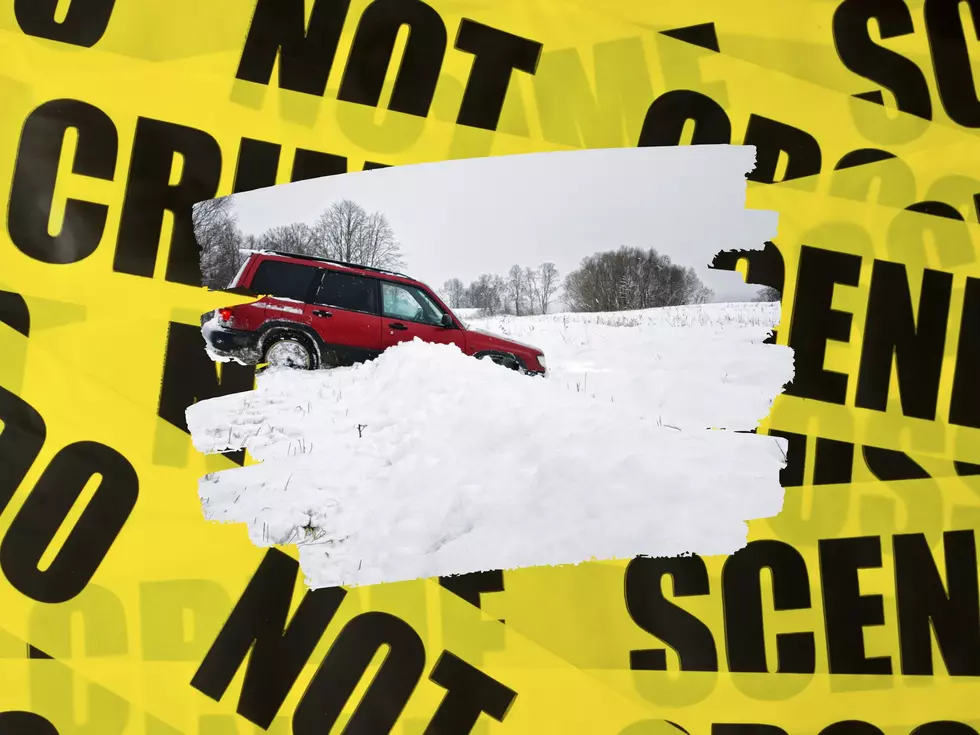 What Does It Mean When Abandoned WI Vehicle Has Police Tape On it
Meaning Of Police Tape On Abandoned Vehicle In Wisconsin
If you're driving through Wisconsin this winter and you spot a vehicle with police tape on it, this is what it means.
Winter Driving In The Midwest
Winter has finally arrived in and around the Rockford area. We are starting to experience snow, ice, and cold. That should suggest that drivers in Wisconsin and Illinois are being cautious while out on the road. Unfortunately, that is not the case. In fact, I believe they get even worse. Especially, if their vehicle has four-wheel drive. Have you ever noticed all the cars off the road in ditches during bad weather?
RELATED: Winter Road Condition Updates For Illinois
Driving Through Wisconsin During A Blizzard
If you end up having to drive through Wisconsin during a blizzard, please be aware that the roads can definitely get scary. I have been in Milwaukee for a concert and it started snowing during the show. Getting home that night was quite difficult. Looking back on it, I should have just gotten a hotel room and just stayed the night but I had to get back to work the next day. It took a lot longer to get home.
RELATED: Illinois Driver Crashed Into Hair Salon
Abandoned Vehicles On The Side Of The Road In Wisconsin During The Winter
During that winter weather road trip in Wisconsin, I witnessed a lot of vehicles stuck on the side of the road. The whole time I was praying that I would not end up there too. I have heard horror stories of drivers stuck in their cars for long periods of time during a blizzard. You just hope that someone like the police will see you to help.
RELATED: Wisconsin Pedestrian Gets Ticket After Being Hit By A Car
Abandoned Vehicle With Police Tape On It
You might be one of those people that are willing to stop and help a driver in need. You could at least call the police about any vehicles stuck in a ditch. What does it mean if you see an abandoned car on the side of the road in Wisconsin with police tape on it?
According to Wisconsin State Police Facebook Page,
Have you ever noticed a vehicle on the side of the road with police tape around it? The tape means it has already been checked. There is no need to call it in.

 
If you enjoy stories like this one, see more, HERE.
12 Things You SHOULD and SHOULDN'T Do When It's Below Zero in Illinois