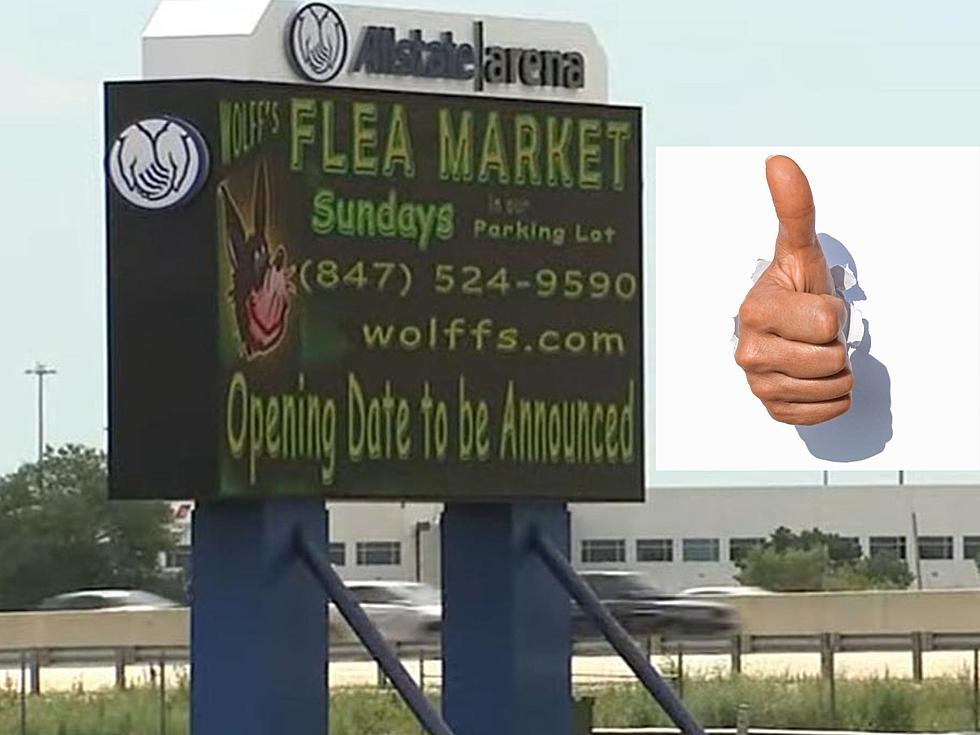 Illinois' Popular Outdoor Flea Market Announces 2023 Opening Day
Illinois Outdoor Flea Market Announces 2023 Opening Day
If you're a fan of outdoor flea markets in Illinois, then this announcement is very exciting for you.
Flea Markets Are Very Popular In Illinois
The residents of Illinois are all about finding the best deals when shopping. They aren't worried about buying it brand new. That's why places like thrift stores, garage sales, and flea markets are so popular across the state.
RELATED: 5 Must-See Flea Markets In Illinois
People are looking for that next treasure that will make them a fortune. Though going to indoor locations to shop are always good, there's something special about looking for deals outside. With spring getting closer, so does the outdoor flea market season.
One Of Illinois' Favorite Outdoor Flea Markets Announces Opening Day
When it comes to outdoor flea markets in Illinois, there are many popular ones. There is one that stands above the rest. That's Wolff's Outdoor Flea Market In Rosemont. They just announced opening day which is April 23rd from 6 am to 2 pm. It's held pretty much every Sunday from the spring to fall in the parking lot of the Allstate Arena. If they have a big show, the sale does get canceled for that week.
RELATED: Illinois Flea Market Ranked As One Of The Best In The World
The sellers start lining up while most people are still in bed. The customers follow soon after. Each week, this massive outdoor flea market is filled with treasures and deals. Since it's an all-day event, food and beverages are also available for purchase. The experience is quite an adventure. You'll get a quick education on finding the best deals. For more info, HERE.
The Most Depressing Mall In America - inside Stratford Square Mall