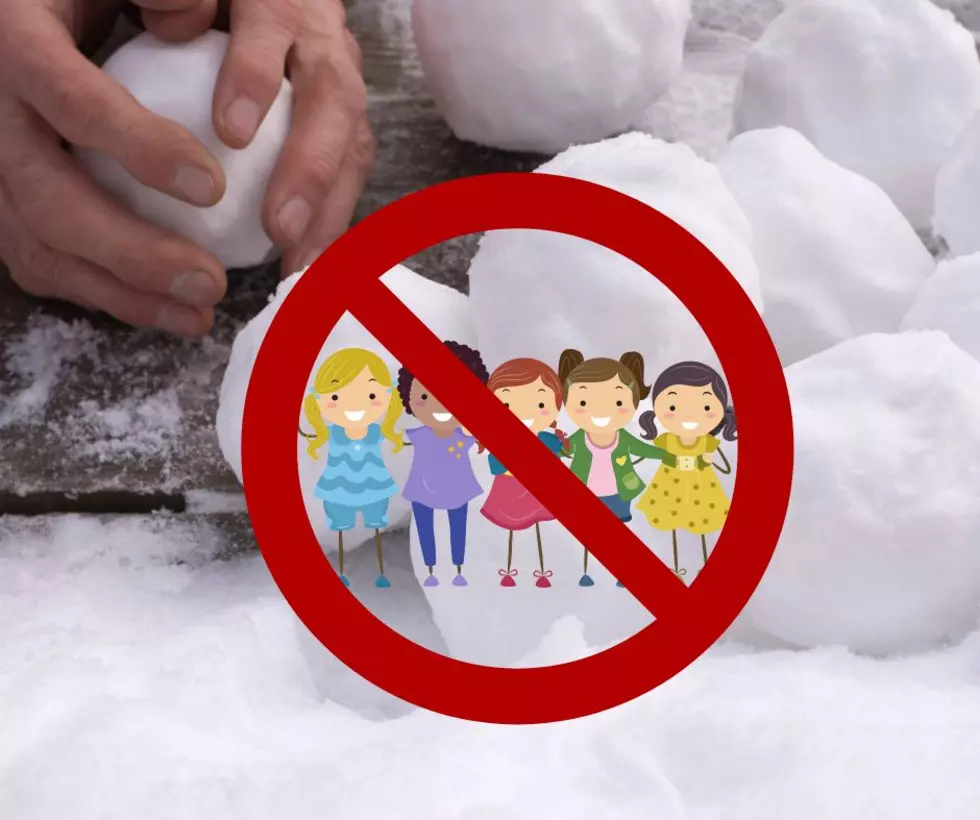 With Snow Coming, One Illinois City Has a 'Snowball Throwing' Law, For Girls?
TSM Rockford
I public service message for GIRLS ONLY in Mount Pulaski, IL...Throw a snowball, go to jail. Say what??? OnlyState
With the winter weather here and getting even more winter like soon, there are some laws we must live by, even the stupid stuff.
OK, so the driving thing is a big deal...obviously with crappy weather, headlights on, drive slower, don't follow people so closely...etc. You get this, you know this, driving in the Midwest is what it is.
Let's visit Mount Pulaski, Illinois. This city is about two hours and forty five minutes from Rockford, and has around 1500 people. OK so now that we have the breakdown about this place let's dive deep into this bizarre law.
It is illegal for girls to throw snowballs in Mount Pulaski, Illinois. Yep, girls. NOW, boys will receive a "fine" if caught launching a snowball, but GIRLS...you're going to jail!
So if you have a niece or a daughter in the Mount Pulaski, Illinois area....make them aware of this law, in case a snowball fight breaks out. Don't be tempted, maybe do the "duck and cover" thing. But if you are a young female, for the love of gawd...don't fire back. It is against the law!
Now there is an additional piece to this law found HERE 
This changes things, a bit...Here it is:
"In the Logan County village of Mt. Pulaski, it is illegal for boys to hurl snowballs at trees. But there's no problem if girls want to..." - TheSouthern
So wait...girls CAN throw snowballs, but only at trees. That makes total sense.
28 Illinois Elf On The Shelf Ideas You Should Totally Steal
Elves have been busy the last couple weeks and now ere in the home stretch to Christmas. Is your creativity stretched to its limit? These ideas will help.