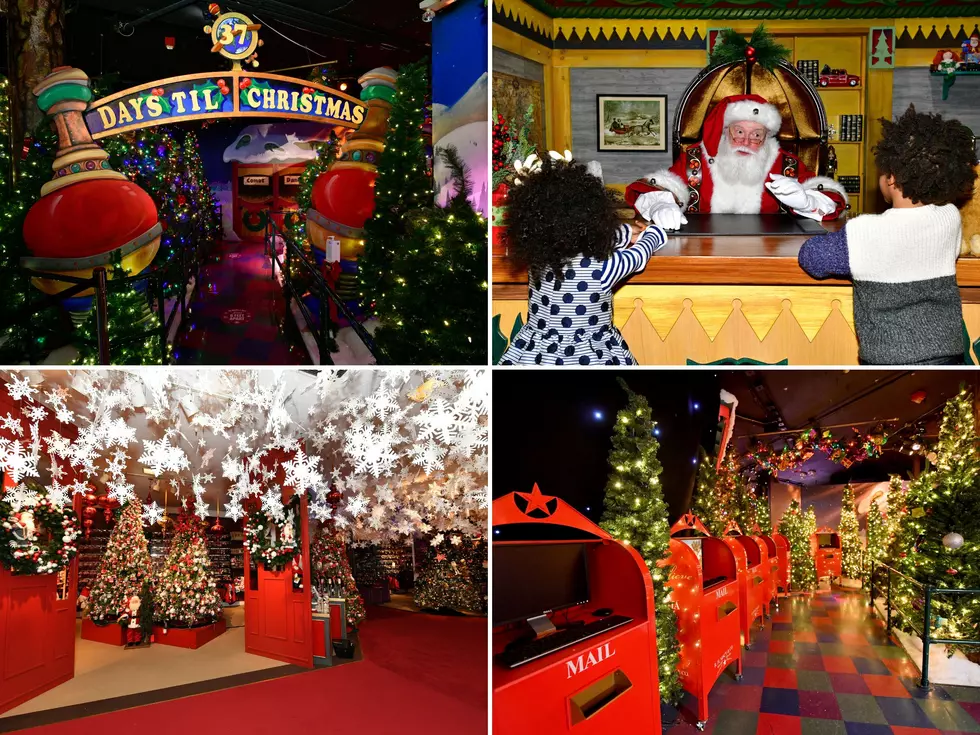 Illinois Department Store Is One Of Best Places For Christmas
Santaland At Macy's On State Street In Chicago
If you're looking for "THE" place to celebrate Christmas in Illinois, then you must check out this department store in Chicago.
A Family Christmas Tradition In Illinois
I'm a huge fan of Christmas, I have some great memories of my childhood and even more as a parent. Illinois is such an amazing place to spend the holidays because there are so many fun things to do. One of my favorites is going to Chicago. In particular, heading over to Macy's. It's like a wonderland for this time of year. I highly recommend checking it out.
Visiting Macy's On State Street In Chicago For The Holidays
The best way I can describe the Macy's on State Street in Chicago during the holidays is the movie, Elf. It's just like the department store in the film. If the studio ever dared to create a reboot or sequel, it would be the perfect location.
Attractions At Macy's In Chicago For The Holidays
You could easily spend several hours at Macy's in Chicago and be guaranteed to be filled with Christmas Spirit before you walk out the door. Here are some of the things I suggest putting on your "to-do" list.
For more than a century, Macy's has been a holiday season destination for generations of guests.

 

Millions have visited Santa in our Chicago, NYC & San Francisco stores & enjoyed tours of Dickens Village in our Philly location, great trees & more joyous celebrations in several other cities.
Macy's Great Tree: This year celebrates the 115th year of the Chicago store tree.
The Walnut Room: Restaurant where you can eat by the great tree.
Holiday Windows: Every year, the store decorates its storefront windows with some beautiful holiday themes.
Santaland: If I could travel to the north pole, this is how I would imagine it.
For more info, HERE.
LOOK: Inside One of Illinois' Most Over-the-Top Christmas-Themed Bars
Check out Santa Baby Bar in Chicago, Illinois
28 Illinois Elf On The Shelf Ideas You Should Totally Steal
Elves have been busy the last couple weeks and now ere in the home stretch to Christmas. Is your creativity stretched to its limit? These ideas will help.