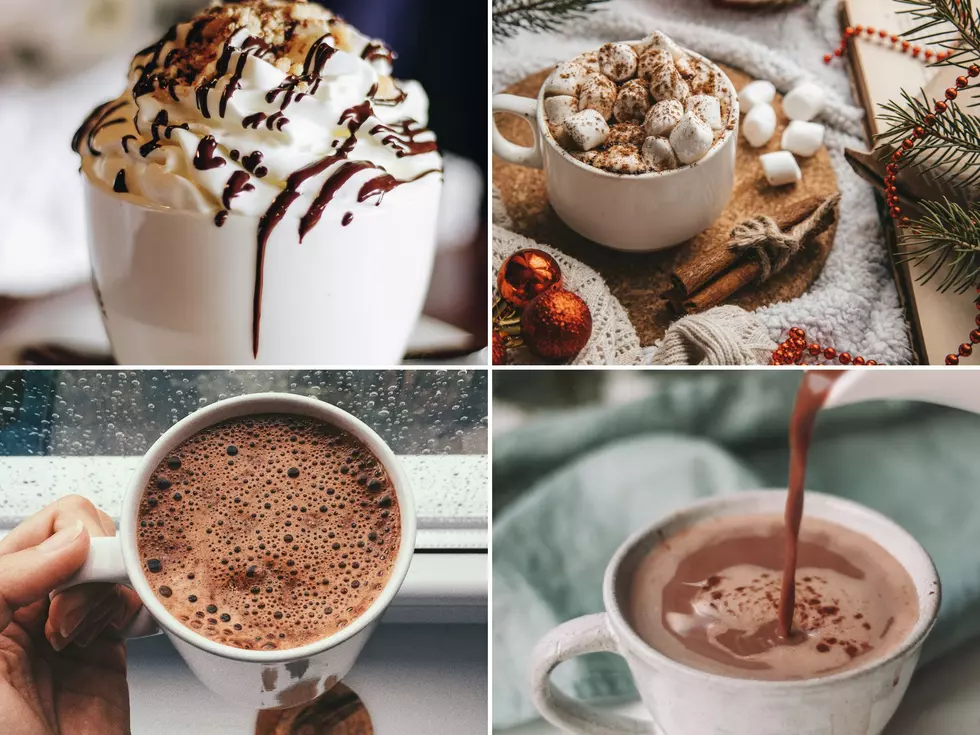 This Illinois Town Is Hosting A Warm & Tasty Holiday Cocoa Crawl
Holiday Hot Chocolate Crawl In Aurora
This could be the warmest and tastiest holiday event in Illinois this year.
Illinois Is A Top State For Celebrating The Holidays
I know residents are really down on Illinois but there are some good things about our state. When it comes to the holidays, the Land of Lincoln is one of the best states to celebrate. It helps that we get the perfect type of weather for this time of year. Plus, pretty much everyone is all in for Christmas. There are all kinds of events to help you get into the spirit.
One Of The Tastiest And Warmest Holiday Events In Illinois
When it gets a little chilly during the holidays, a tasty beverage will warm up your blood. That is hot chocolate. The only thing better is many different flavors of the liquid goodness. The city of Aurora celebrates the popular treat by hosting its very own Cocoa Crawl. It's definitely Wayne and Garth approved.
Details For Cocoa Crawl in Aurora, Illinois
According to auroradowntown.org, 
December 2 is going to be a winter wonderland in downtown Aurora.

 

Aurora Downtown's fourth annual Cocoa Crawl joins First Fridays to bring a night of holiday festivities to downtown.
The Cocoa Crawl is $20 per person for your mug and button to participate. Kids twelve and under are free. If you have a mug from a previous year, you can use it again and pay only $10 for your button. The event runs from 5 pm to 9 pm that night. There are thirty different locations to taste hot chocolate.
For more info, HERE.
Galena, Illinois: One of America's Very Best Christmas Towns
Wouldn't you know it, the most magical time of year also happens to be when this old-fashioned town looks its best.
Snowman's Reindeer Farm, in Canton, Illinois, is Full of Christmas Magic
Snowman's Reindeer Farm is a prime spot to experience the magic of Christmas in Illinois.