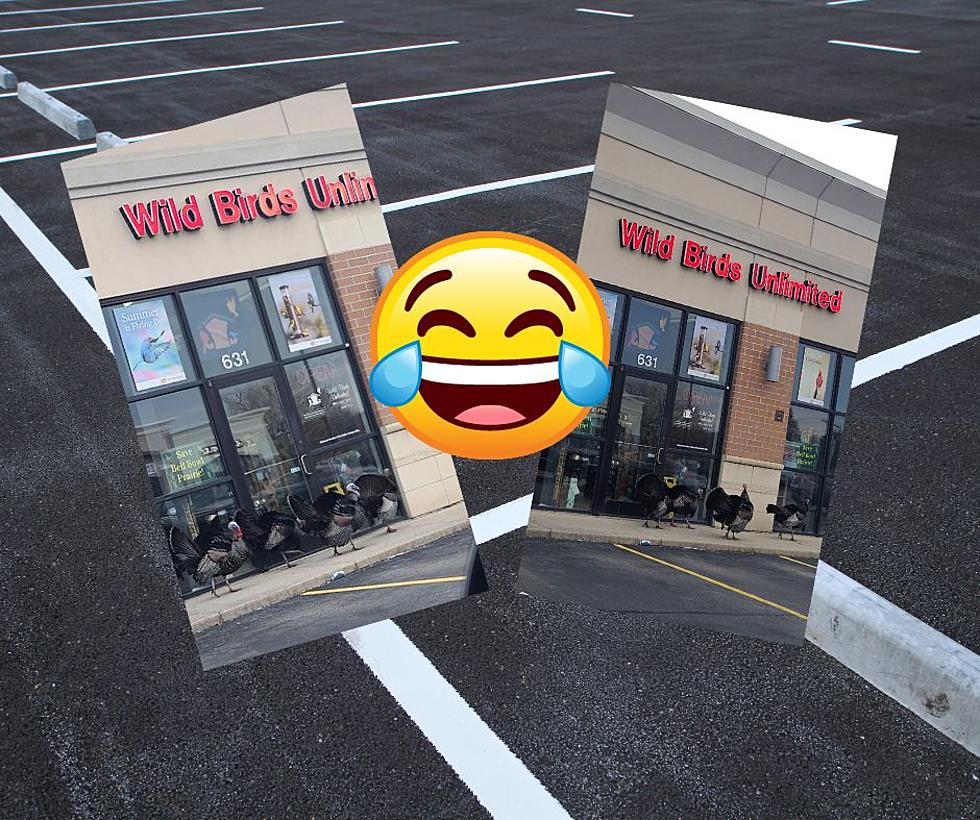 'Wild Birds' of a Feather, go Out Shopping Together in Rockford
Photos - Joyce Beda Budlong
No shirts, no shoes, no problem! 
I came across these pictures of Facebook of a Rockford store that knows EXACTLY how to cater to their customers!
A big thanks to Joyce Beda Budlong for capturing these hilarious pictures in front of the store "Wild Bird Unlimited." Man the incredibly bad "dad jokes" and "one-liners" that come to mind with this...
How strange is it with all of the store lined up that these turkeys all gathered in front of "Wild Birds Unlimited?" I mean, it's not like they are all in front of Old Navy getting ready to pick out their new spring wardrobe. What about Binny's Beverage Depot, maybe they want to check out the prices on Wild Turkey? C'mon, now...
So let's take a look at a few of these hilarious Rockford pictures. This first one appears to be the family gathering to head inside. Everyone is out of the car, head count for you kids...and we are good.
This second one has three of them doing some window shopping. Oh my god Martha, did you remember the coupons? I told you five times to remember the coupons, I'm not paying full price for this seed.
Finally, the birds have exited the store after being kicked out. You cannot just walk around and sample everything without paying. This isn't the supermarket in the 1980's, these aren't "sample trays" to just try what you want. C'mon family, let's got to Five Below.
Five Best Places For Chicken Alfredo In Rockford