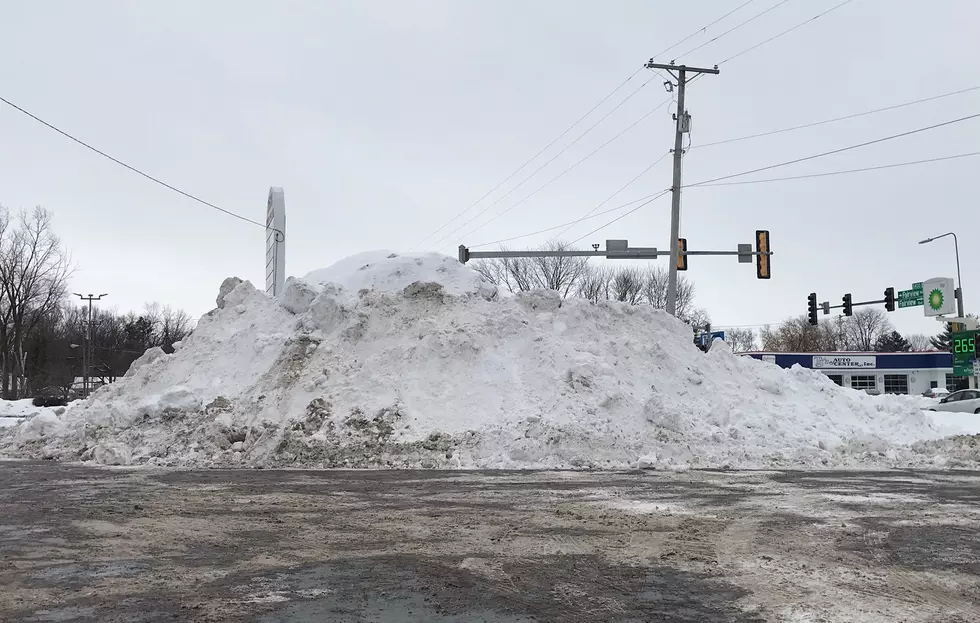 The Biggest Parking Lot Snow Mounds In Rockford
E. State & Fairview
In Rockford, the biggest parking lot snow mounds.
This season the winter weather kind of got a late start. We really did not get hit too bad until after the New Year. Just when I thought "Old Man Winter" was going to give us a break this year, BOOM, he got us. Now, we have a bunch of snow. Also, the temperatures have been below zero for several days in a row.
I think it is funny because I am not a fan of winter. I understand it is something I have to deal with each year. When I was a kid, I loved winter. I thought it was the best. So many exciting activities like sledding, skiing, and skating to just name a few. I could stay outside all day long. My mom said I was part Husky.
There was a strip mall a few blocks from where I grew up. After a big snow, my friends and I would throw on our winter gear to head up there. The reason, giant parking lot snow mounds. They were so much fun to play on. Well, until they get all dirty and gross. Right after a bunch of fresh snow was the best. I remember losing a toy in one. A couple of months later I found it in the parking lot. The plow drivers would chase us out because we would wreck their hard work.
Even as an adult, when a see a big parking lot snow mound, I check it out. Right now, we have a bunch of huge ones. I noticed one on my way home from work on East State Street and Fairview Avenue. For some reason, I decided to take a picture of it. Then I thought to myself, I wonder how places have big piles of snow in town. I started driving around and taking pictures of more.
Here is my photo collection of the biggest parking lot snow mounds in Rockford.
Biggest Parking Lot Snow Mounds In Rockford
Where's the biggest one you have seen?
---
Video: 96.7 The Eagle "Polar Plunge 2021" Video
FOR SALE: Feast Yer Eyes on This Pirate Ship