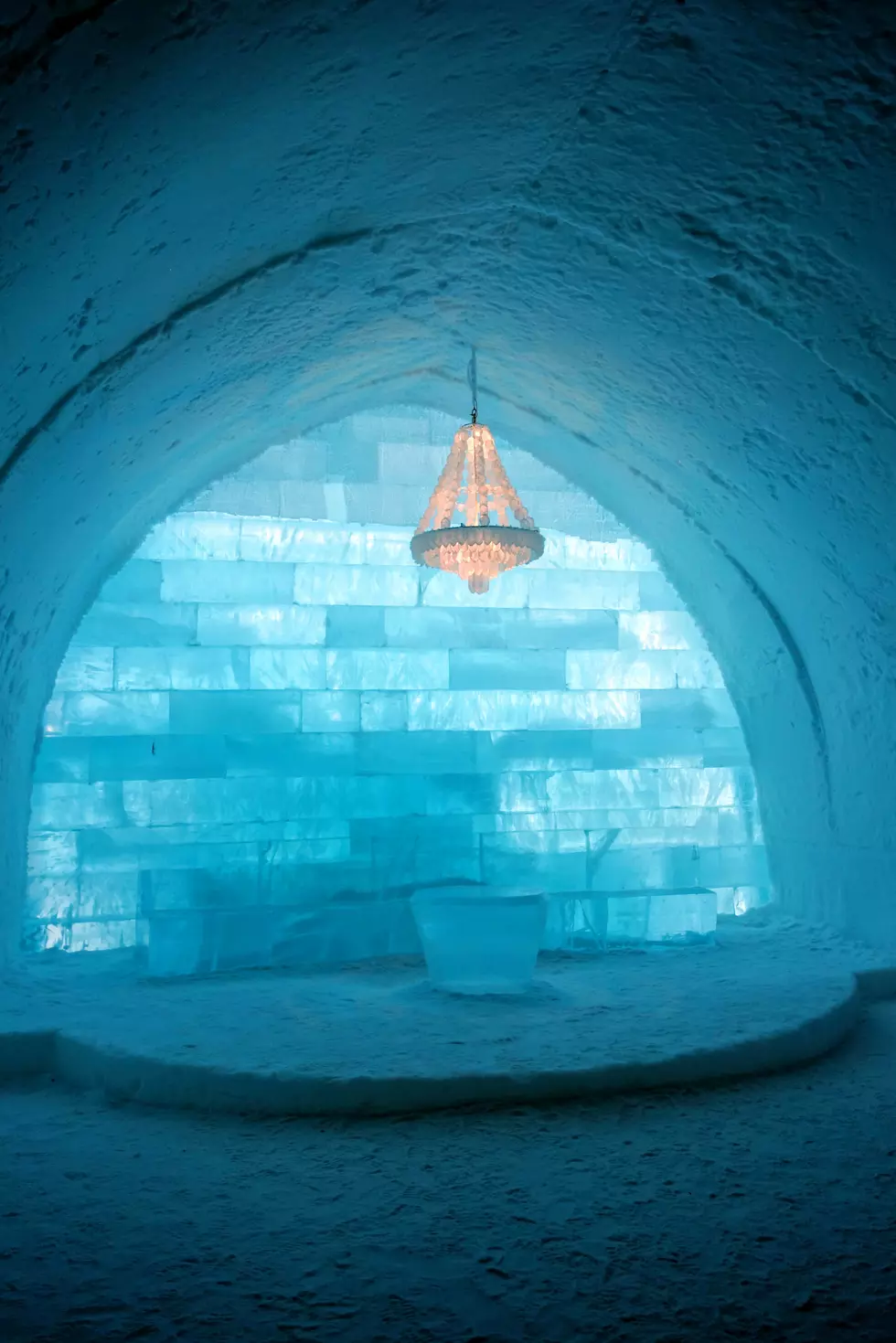 Have Dinner In Real Ice Igloo At Chicago Restaurant
tobias-fischer-XVJ2pgIJX3c-unsplash
Chicago restaurant offers seating inside a real ice igloo.
The state of Illinois has started to allow indoor seating at restaurants in many areas. Of course, it is at a limited capacity. For some businesses, that is not enough to get by. For some, that means working on their curbside, carry out, and delivery services.
Others are figuring out creative ways to have outdoor seating without their customers freezing. They have brought in tents and heaters. There are some that have gone with the bubbles. A place in the Windy City has a different idea.
According to timeout.com,
"Though outdoor dining is currently allowed in Chicago, the blustery, snowy forecast has drastically limited our options. But if you are willing to brave the cold to eat and drink outside, you might as well go all in. The folks at PB&J in the West Loop have just the thing: a life-size igloo made from 400 pounds of fresh ice."
That sounds like a great experience. I have always wanted to check out a real igloo. My friends and I when we were kids would build snow forts but that was nothing.
Here are some details...
Located at 205 N Peoria Street in Chicago.
January 29 through February 14.
Interactive alfresco dining destination.
Regular food and drink menu.
Mask and social distancing required.
I have eaten at many unique places including an old bank, former jail, train, and boat to just name a few. This would definitely be a first.
Take make reservations, HERE.
For more information about PB&J, HERE.
Would you eat in an igloo?
---
Video: Making Danishes at Mary's Market
LOOK: 50 photos of American life in 2020