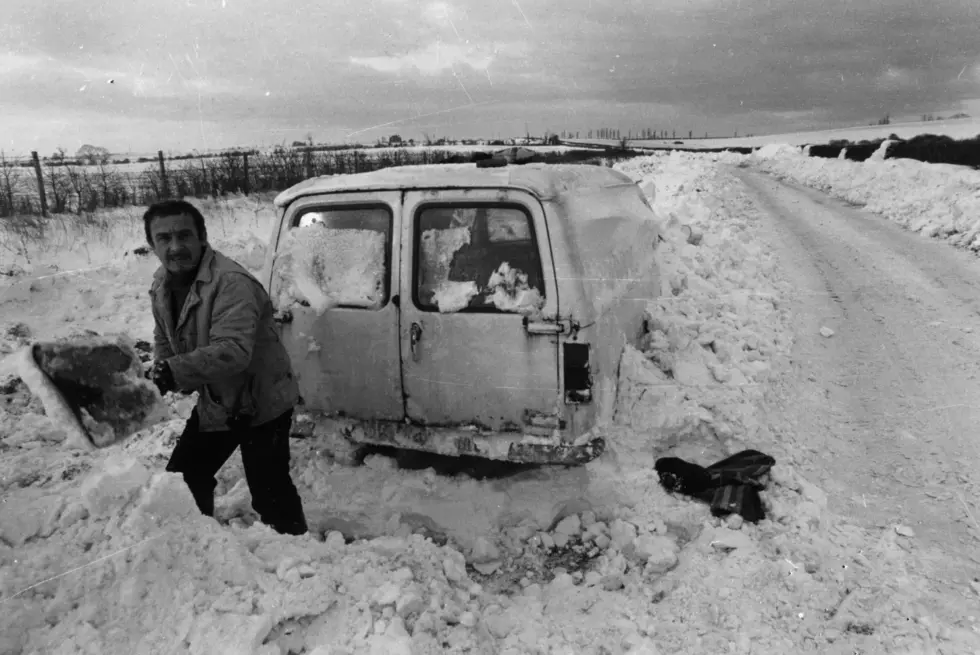 Reliving the Blizzard of '79 and Ray Rayner [VIDEO]
Hulton Archive, Getty Images
This past couple of weeks, I've been reminded of the year 1979. First, the death of Chicago's first and only female mayor Jane Byrne and now with Buffalo, NY receiving six to seven feet of snow, memories of the Blizzard of '79 came back. I was in fourth grade, so snow forts were still the hip thing for me and my little pals. Also, there were some cancelled days at school, but that's what it took back then to call off the day. Not like now, where classes are cancelled a day or two in advance sometimes. Oh no! Wind gusts up to 15 m.p.h.? No school! My thought is, if I had to do something so should today's youngsters. I would watch Ray Rayner and wait to see my school district's number appear on the bottom of the screen. So many times, dozens of other districts would get the day off, but we still had to shuffle our way in. It was like Nurse Ratched was our principal.
This morning on FOX 39, I spoke with Evelyn Wilkerson and Candice King about that winter and reminisced about watching my dad and uncle sled off the roof of our house onto the giant snowdrifts below as mom yelled at me NOT to climb up there and try it my self. I couldn't anyhow, somebody had to hold Dad's beer.
And for those of you who also grew up watching Ray Rayner, here's a nice tribute to him. My favorite part of his show is when he would wear the Cubs/Sox hat. Turn it one way, and you were a Cubs fan. Flip it around 180° and what do you know? You're a Sox fan.