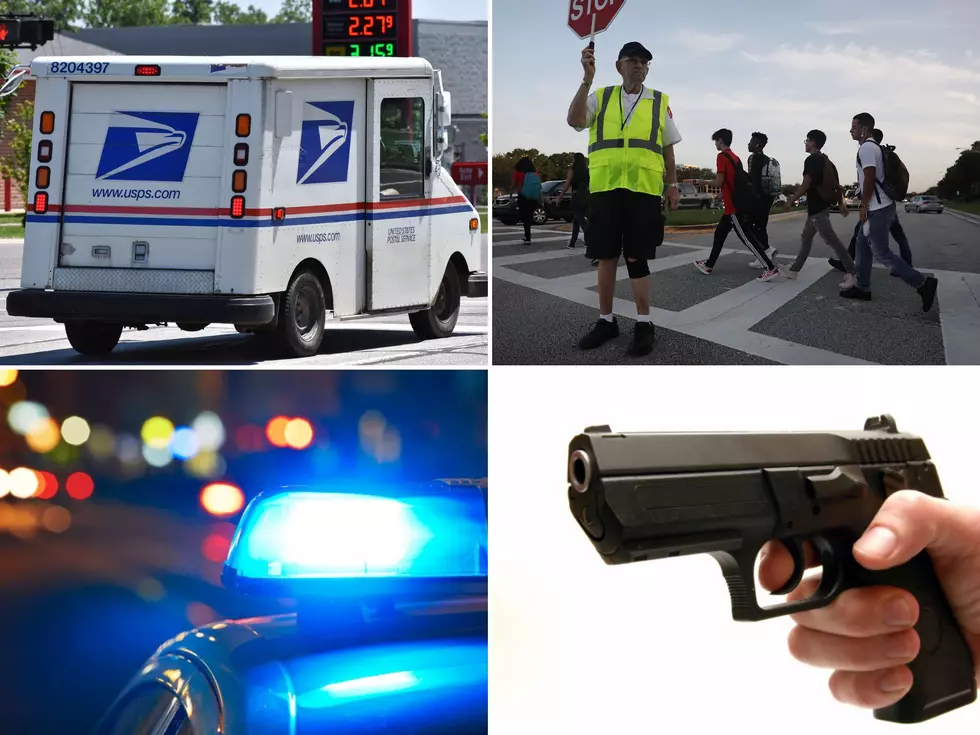 IL Crossing Guard And Mail Truck Caught In Middle Of Gun Fight
Illinois Crossing Guard And Mail Truck Stuck Near Gunfire
It's just like the old west where a gunfight breaks out in town in the middle of the street with innocent bystanders running for their lives.
Crime Has Gotten Out Of Control In Illinois
The world is becoming a scary place. Crime is a big problem everywhere including in Illinois, especially in Chicago. It's no longer just bad neighborhoods or at night. The trouble can happen anywhere during any part of the day. I have friends and family that won't go to Chicago because it's one of the worst places.
RELATED: Fast Food Worker Shot His Manager
Gunfight In The Middle Of Chicago Street
Recently, a gunfight happened in the middle of a Chicago neighborhood. Just like the old west. The incident occurred near William H. Wells Community Academy High School in the West Town area. It was around 2:30 pm. Two men were walking down the street when a car pulled up and passengers started shooting at them. They fired back. Witnesses say they heard four to five shots.
RELATED: Illinois Thieves Break Into Gun Shop
Illinois Mail Truck Caught In The Middle Of Gunfire
A postal worker was delivering mail in the area at the time. They weren't hit with any bullets but the mail truck was hit multiple times.
RELATED: Wisconsin Man Arrested For Speeding, Weed, And Guns
Illinois School Crossing Guard Stuck In Middle Of Shoot Out
There was also a school crossing guard on duty at the time. When she heard gunshots, she immediately found a hiding spot. When the shooting stop, she saw the car speed off. The woman ran into the others involved and asked if they were okay. The suspects took off running.
RELATED: Group Of Illinois Criminals Steal From 13 Victims In 5 Hours
Was Anyone Hurt In The Gunfight?
Luckily, no one was shot during the gunfight. One person was sent to the hospital for other injuries. What a scary situation.
RELATED: One Million Dollars Stolen From Armored Car In Illinois
10 Places in Wisconsin That Have Strong Ties to Gangster History