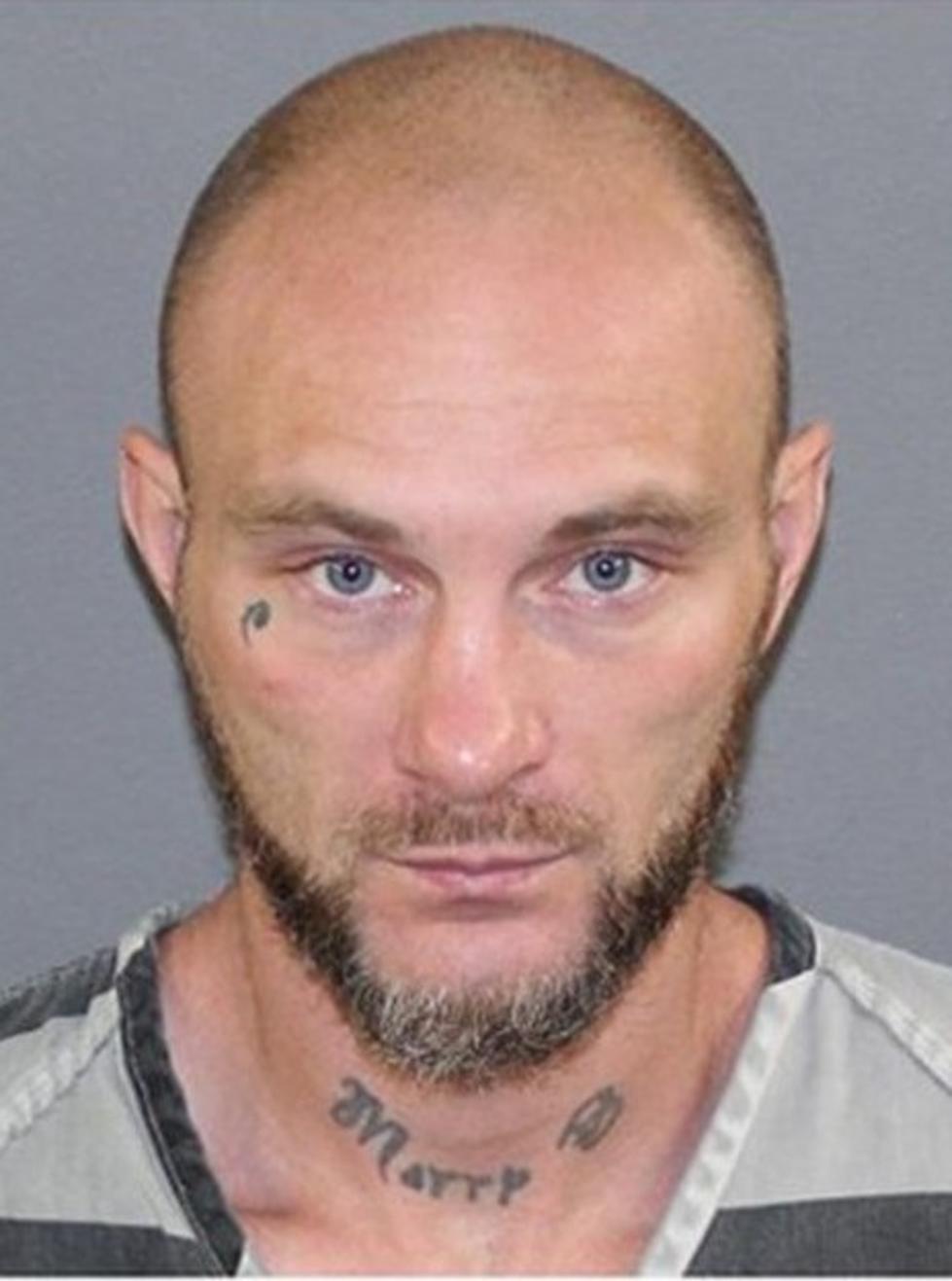 IL Man Gives Cops Fake Name, His Real Name is Tattooed on His Neck
Cole County Jail
Mathew C Bushman of Mattoon, IL had a warrant out for his arrest. Cops were investigating a forgery involving, Mathew C Bushman, or "Matty B" as his neck reads...that wasn't the name he gave the police.
"Matty B" Mathew C Bushman was trying to save himself with a false name, like George, or Harry, actually he looks like a JB...Now if I just give them a false name and address and date of birth, I'm out of here without any...oh crap, my neck. FOX61
Obviously Matty B was arrested and he was booked into the Coles County Jail in Charleston, IL.
Can you imagine the look on the officers face when he was told, "my name is Bob Smith and I live at 1313 Mockingbird Lane." Yah...nah, bruh...that's not what the ink on your neck says."
The reason a warrant was out for Matty B.'s arrest was for obstructing justice. I'm no legal expert, but isn't that what he's doing by giving a false name?
 "...when he or she prevents the apprehension or prosecution of any person by committing one of the following acts. Destroys, alters, conceals or disguises evidence, plants false evidence or provides false information." Obstructing Justice
Alters or disguises evidence, even though it's in INK ON YOUR NECK.
The whole name on your neck thing isn't the brightest move to begin with, but then to give an officer a false name too...Yikes. I wonder who calls him Matty B by the way...
LOOK: The most popular biblical baby names
Photos From Cheap Trick Long Play Music Fest 7/4/21 Rivets Stadium Loves Park
Photos From Cheap Trick Long Play Music Fest 7/4/21 Rivets Stadium Loves Park