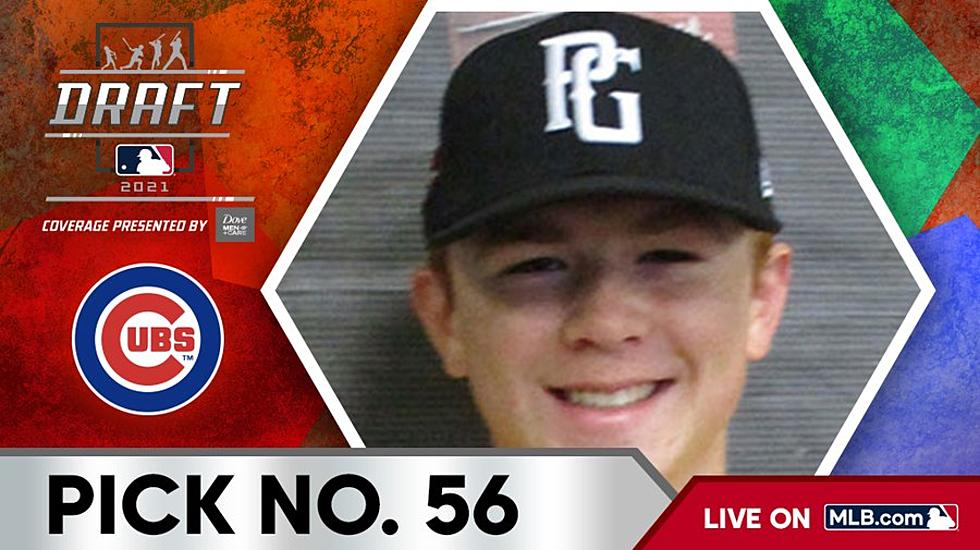 The Cubs Select, What Appears To Be An 8th Grader, In The Draft
mlb tv
Welcome to the club James Triantos, have your mom drop you off in South Bend.
The first thing James needs to do when he makes a little money is hire a press agent to make sure that pictures like this don't end up in public representing your brand.
I saw this kid's face pop up on my Twitter feed and thought the Cubs were legitimately drafting a kid in grade school. Going the Premiere League soccer route of offering deals to literal babies. I didn't know if that was legal, but was a little excited that maybe Jed and Co. were thinking outside the box.
Then I looked him up and realized that the kid in the picture above looked nothing like this kid.
Or this kid
Or this kid absolutely launching nukes
He also at one point had a sweet mullet. Hope it's still there.
It's the second consecutive pick for the Cubs in the 2021 draft that came with an interesting picture. In the first round the Cubs took lefty pitcher out of Kansas State, Jordan Wicks.
The glasses are what really brings this home, but that could easily be Boog Sciambi's son.
Neither of these are even the most notable draft day photo of a Chicago selection in 2021. That distinction goes to Bears 2nd round pick Teven Jenkins.
This dude is going to be an absolute beast and actually had some fun with it.
And the Bears got in on it and issued a "correction."
Good luck to the rest of the draft class and make sure you come back here for another round of awkward draft photos.
CHECK IT OUT: 100 sports records and the stories behind them
Can You Identify These 20 Intersections in Rockford?
Rockford has some weird intersections as well as "worst" intersections. Test your knowledge and see if you can correctly name all 20 of these interactions in the forest city.