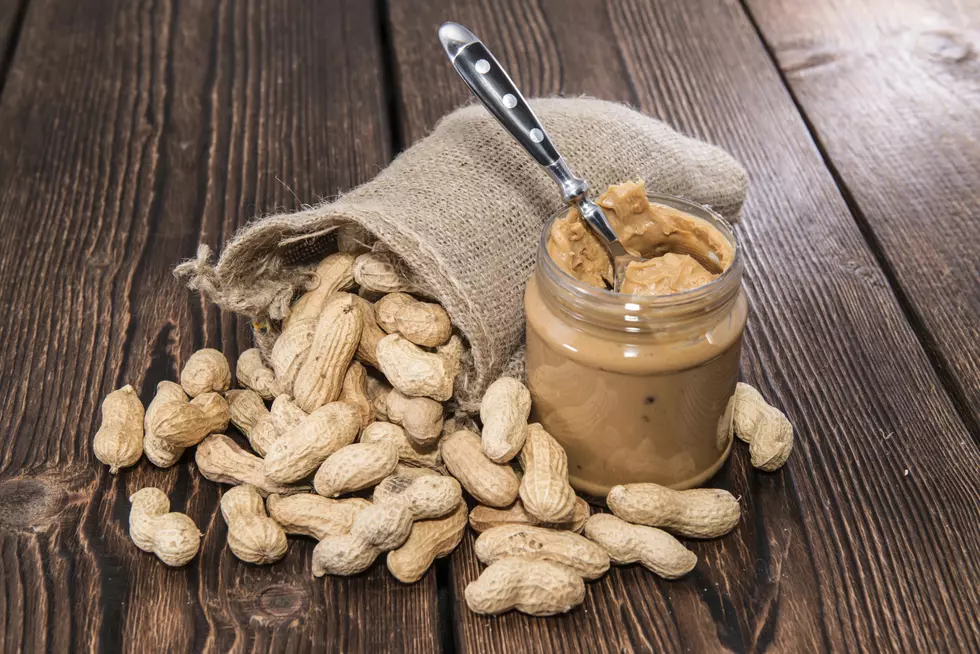 Happy National Peanut Butter Day!
HandmadePictures
Whether you're a fan of chunky or creamy enjoy National Peanut Butter Day!
January 24th is National Peanut Butter Day and there are a ton of ways to celebrate! I love peanut butter and prefer creamy over chunky. Although when baking peanut butter cookies, chunky works best.
Some of the more popular ways to celebrate today would be to make a PB & J or eat a peanut butter cup. Or you could just grab a spoon and eat it straight out of the jar. That's a personal favorite of mine. On a graham cracker works too.
Other ways to enjoy National Peanut Butter Day would be to:
Find a Girl Scout and purchase a box or two of the Peanut Butter Patties aka Tagalongs - One of the best, if not the best of all the Girl Scout Cookies.
On your pancakes - Don't knock it till you've tried it. I had a friend show me this once and now I do it all the time.
Head to Backyard Bar and Grill and order the PB & J Burger -  Another don't knock till you've tried it situation. I've had this burger before and it's amazing! It's a half pound burger, creamy peanut butter, grape jelly, 2 strips of bacon on a pretzel bun.
Ants on a Log - There's something about this classroom classic that'll never get old. A piece of celery, smeared with peanut butter, topped with raisins.
However you choose to celebrate today, I hope it's delicious!!