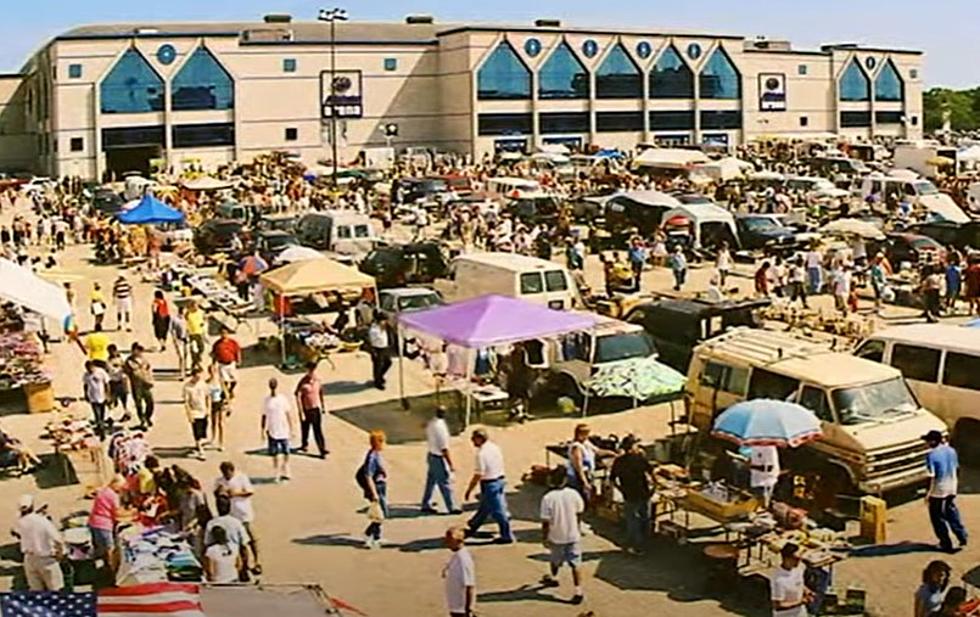 Famous Concert Venue Near Rockford Hosts Huge Weekly Flea Market
Photo From ABC 7 Chicago YouTube Channel
A huge weekly flea market is held at a famous concert venue near Rockford.
Allstate Arena Hosts Weekly Sunday Flea Market
What does a famous arena located just outside of Chicago do when there are no concerts or sporting events? Well, the answer is the host a weekly flea market on Sundays.
I am talking about the Wolff Flea Market in the Allstate Arena parking lot in Rosemont, Illinois. It is one of the bigger ones in the state of Illinois.
Details For Wolff Flea Market At The Allstate Arena Parking Lot
Seriously, this sale goes on every Sunday in the summer. I have driven by it many times in my lifetime but have never been there. One of these days, I will actually stop to check it out.
Well, if there is an event at the arena, depending on when it starts, they might cancel the flea market for that day or end it earlier than usual. Since very few shows are scheduled for the building right now, they are pretty much good to go through October.
The hours are from 6 am until 3 pm. I know that sounds early but my friends that our regulars get there when the doors open and they are not alone. I have heard for the best deals, the earlier arriving the better.
As I said, it is held at the Allstate Arena parking lot and that address is 6920 N. Mannheim in Rosemont.
You can be just a shopper but they are always looking for more vendors too. I think you can find just about anything you might be looking for. Everything from tools to collectibles to guitars to food to just name a couple of things and so much more.
It is definitely an excellent adventure for a Sunday afternoon.
For more info, HERE.
15 Iconic Retail Stores That Don't Exist Anymore (But We Totally Miss Shopping At)
One Of Rockford's Most Historic Homes Is Almost 180-Years-Old