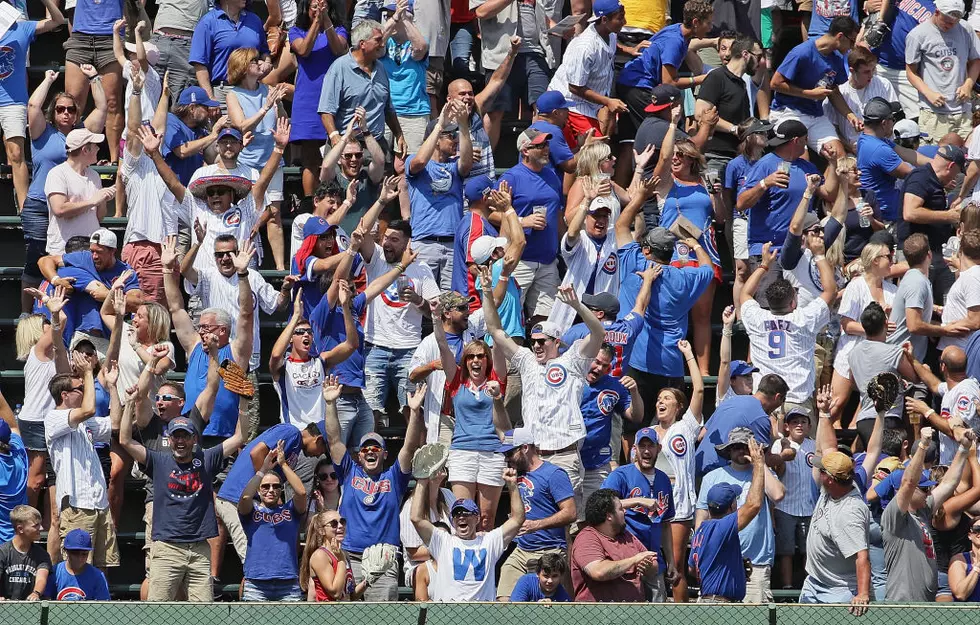 Cubs Not Offering Cardboard Cutouts For Sale to Fans, What Gives?
Getty Images
Several MLB stadiums around the country are giving fans to have their own cardboard cutout in the stands, during this 60 game season. But not the Chicago Cubs.
According to Cubs Insider the Chicago White Sox sold theirs beginning on July 8th at $49 a piece, with proceeds going to White Sox Charities.
So why not the Chicago Cubs? You know that these would sell out in minutes, and Cubs fans would jump all over this. There were Cubs fans walking around Wrigley for opening day...just walking around.
The pumped in crown noise is really good. I don't know what I was expecting, but it's better than that. Rizzo hands out sanitizer, the sound of the stadium organ comes through the T.V., but no cardboard cutouts for Wrigley Field.
TACKLE THESE: Check Out the Best Uniforms In Each NFL Team's History