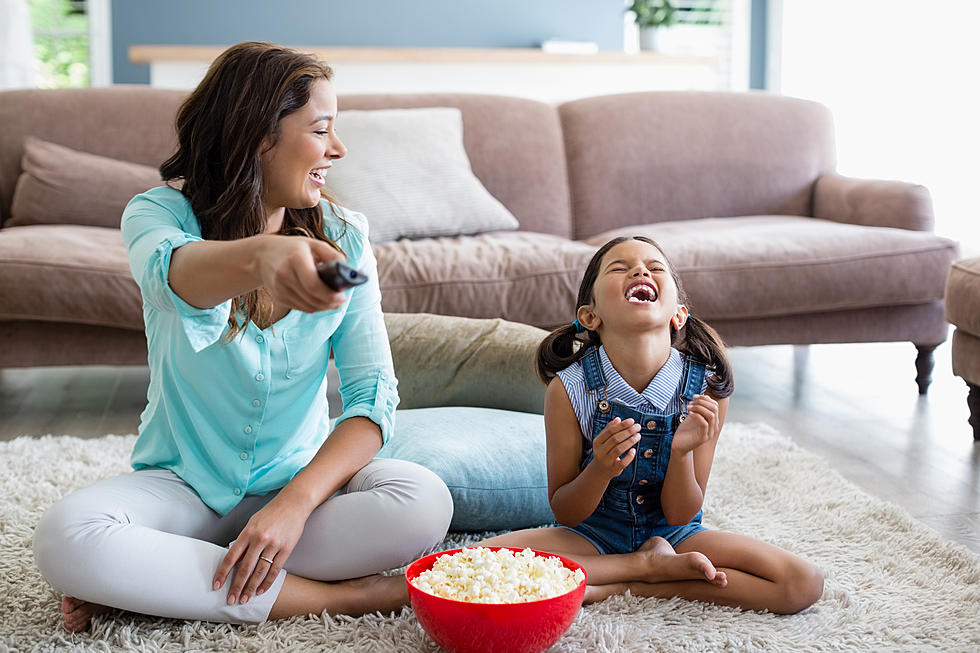 Classic Rock Inspired Cartoons to Watch with the Kids
Wavebreakmedia
Are you tired of those same 5 movies or shows your kids are continuously watching?
If you have to see/hear another person doing something your kids could be doing themselves on YouTube you're gonna scream.
Yeah, parents, I'm right there with you.
Thankfully there have been some family-friendly cartoons that have come out recently with soundtracks good you won't mind hearing it over and over again.
Here are some films I've watched with my girls a time or two.
Scooby-Doo! and Kiss: Rock and Roll Mystery - Trust me when I say this is way better the band's first attempt at being in the movies. The animation during the songs is really well done and it's the right amount of campy. It's full of Kiss easter eggs too. Plus see if you can find the Kevin Smith and Jason Mewes (Jay and Silent Bob) voice cameos.
Gnomeo and Juliet - Loosely based on the Shakespeare play, we're giving a look at what a day in the life of a garden gnome might be like. Ozzy lends his voice to Fawn a lawn deer and it's full of Elton John favorites like Tiny Dancer, Saturday Night's Alright For Fighting, and Rocket Man.
Beat Bugs - This Netflix exclusive is a huge hit in my house. Both girls love The Beatles, I mean they named our dog Lucy, so this cartoon series is a must-see for any other Beatles fan too. Every episode is based off on a different Beatles song with some really cool guests leading their vocals. The Beat Bugs are also full of easter eggs for the perceptive super fans. There's also 3 seasons and a movie streaming on Netflix now so no need to worry about having to watch the same season on repeat.
Yellow Submarine - Since we're on the subject of The Beatles, why not talk about the 1968 film. Based on the band's music but they had no part in making it. In fact, they don't even appear until the end of the movie. Some may not feel this is a "kids movie" and it's not really, but then there isn't really anything you'd need to shield your child's eyes from either. I've leet my kids watch this film since they were both around 2 or 3. Lennon himself enjoyed it and said it was something that kids would love and his own son Sean loved the movie.
Minions - Every film in this series is great! My family and I are looking forward to the release of Minions: The Rise of Gru this summer. Whoever was in charge of the soundtrack to this film did a fantastic job. Throughout Kevin, Stuart, and Bob's journey we're treated to favorites from The Rolling Stones, The Who, Jimi Hendrix, and my fav The Doors.
Enter your number to get our free mobile app
For those of you with kids who can handle more mature content, check out these classic cartoons.
Heavy Metal - The soundtrack alone to this cult classic drew me in back in high school. With songs from Sammy Hager, Cheap Trick, Blue Oyster Cult, and more. But it is very much an R-rated movie because it contains a great deal of graphic violence, sexuality, and nudity.
American Pop - I don't remember much about this movie, but I do remember the music. The Doors, Hendrix, Janis, and more can be heard throughout viewing the movie.
Rock & Rule - I was lucky enough to find this one at the video store back in the day, but thanks to the internet it's pretty easy to find now. This features one of my favorite Cheap Trick songs and Robin Zander provides the singing voice for Omar. Lou Reed, Debbie Harry, along with Iggy Pop provide voices in this 1983 cartoon.
Enter your number to get our free mobile app