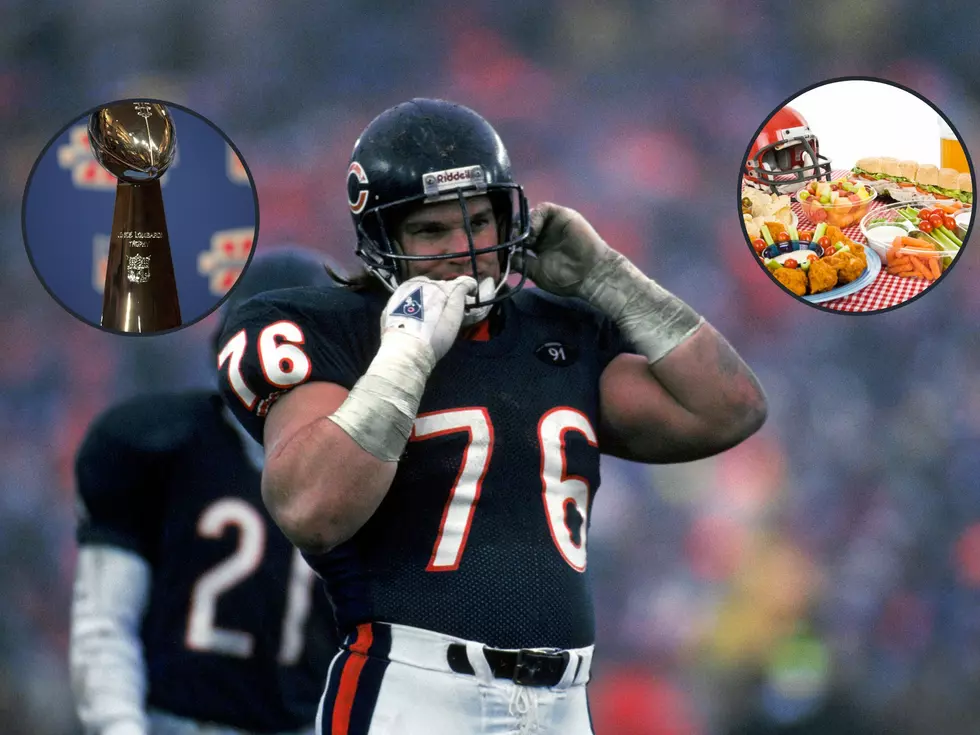 Illinois' Best Big Game Party Benefits Chicago Bears Legend
Illinois' Best Big Game Party
It's depressing for Chicago Bears fans to watch the Big Game this year but I found a way to actually enjoy it.
Not A Good Year For Chicago Bears Fans
It was not a good year to be a Chicago Bears fan. They were the worst team in the NFL. There is hope for the future but it doesn't change the fact that they won't be in the Big Game. It's hard to watch when you're team isn't even close. Luckily, I found a great way to celebrate Championship Sunday.
RELATED: Bears Fans Avoid This List Because It Will Make You Angry
The Best Way For Chicago Bears Fans To Enjoy The Big Game
I have a group of friends that have found a way to enjoy Big Game Sunday whenever their favorite team, the Chicago Bears, isn't playing. I'm sure you guessed that they've been doing this for a long time. They watch the championship game for 1985. Originally, they would pull out their original copy on VHS. Now, there's a digital copy.
RELATED: Chicago Fans Push For Bears Legend To Be Added To Hall Of Fame
Pair Of Illinois Theaters To Feature '85 Bears Championship On Big Game Sunday
A local promoter is taking the same concept my friends use for the Big Game when Chicago isn't in it. They are playing the '85 Bears Champion at two Illinois venues. The events will be held at the Arcada Theatre in St. Charles and the Des Plaines Theatre in Des Plaines. Don't worry, they will play the current Big Game too.
RELATED: Chicago Bears Fan Club For Dogs
Details For Illinois' Best Big Game Party
Sunday, February 12th
Starts 2 pm
Watch on a big movie screen
'85 Bears Championship Game
Big Game
Food
Beverages
Raffles
Live and silent auctions
Benefits Chicago Bears Legend, Steve McMichael
For more info, HERE
RELATED: Top Rated Moments In Soldier Field History
Benefit For Chicago Bears Legend Steve McMichael
In the spring of 2021, Steve McMichael announced he was diagnosed with ALS. "Mongo" is a longtime fan favorite and has received massive support from the Chicago Bears Nation. This event is a benefit for him to help with the enormous medical bills. If you can't make it out, you can still make a donation, HERE.
30 Different Types of Fans You'll See at a Chicago Bears Game
The NFL season is right around the corner. If you're excited to head back to Solider Field or maybe going for the first time, here are 30 different fans you'll see at this season.
The 17 Quarterbacks That Have Played For the Bears During Aaron Rodgers' Career In Green Bay
It's fair to say that there has been a difference in quality at the most important position in sports for these two historic franchises.