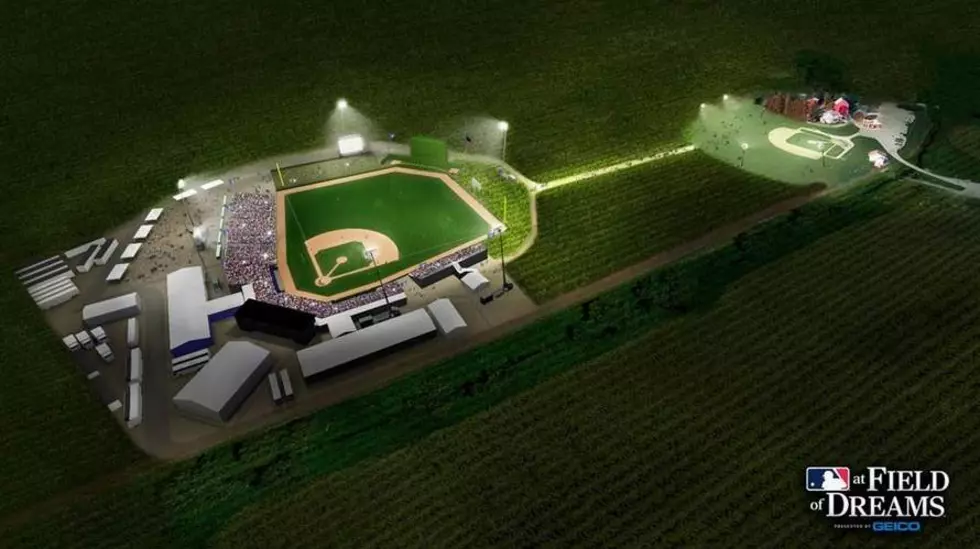 White Sox vs Cardinals Game At Field of Dreams Movie Site To Be Canceled
Field of Dreams / Roman Weinberg
Well it's come to this, one more thing canceled thanks to the Coronavirus.
The upcoming and much anticipated game between the Chicago White Sox and the Saint Louis Cardinals at the Field of Dreams movie site is about to be canceled.
I feel like we all knew this was coming. With more players from the Cardinals testing positive for the virus, it seems to be more and more of a logistical nightmare for the Field of Dreams staff and the MLB to force clubs to travel during a pandemic. They're also saying that they're rescheduling for August of 2021.
Anymore, I'm not shocked by the cancelation, It just bums me out. I was looking forward to this game in Dyersville and I know the rest of the area was looking forward to it as well. Well, since the construction is almost finished, maybe we can get this to happen next year. After all, I wanted to see it in person and I hope they can fulfill the idea in the future.
Enter your number to get our free mobile app
10 Dumb Laws In Iowa