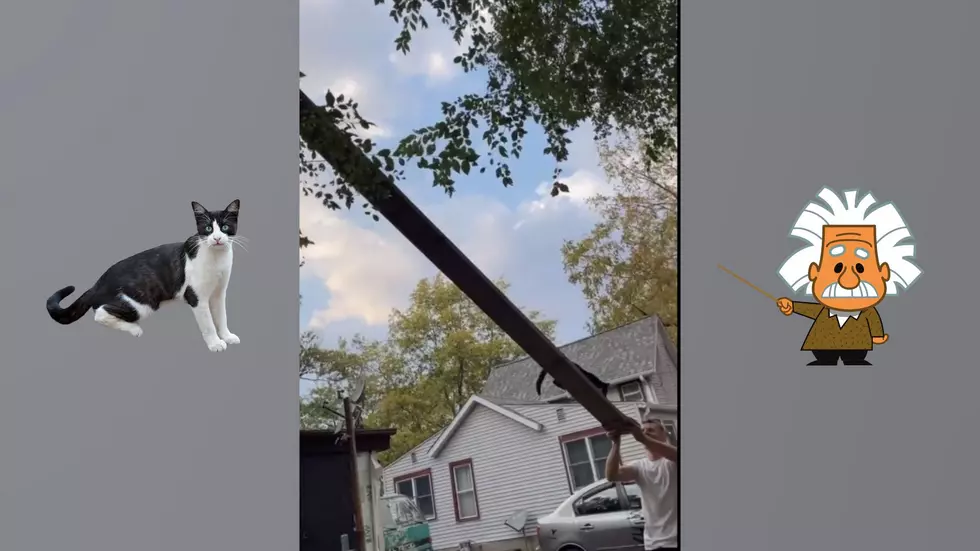 Watch Illinois Man's Genius Cat Ramp to Rescue Pet from a Tree
ViralHog via Rumble/Canva
You can tell that an Illinois man paid attention in school. A new video shows a ramp he built that helped him rescue their cat from a tree.
Based on the video description, this happened a few days ago in Saunemin, Illinois. The lady's cat was stuck up in a tree when her man came to the rescue. Here's how she described this heroic effort:
My fiancé Bartosz saves our kitten from being stuck in a tree
Well, this is certainly one way to do it without having to defy gravity yourself.
By the way, Saunemin, Illinois is a tiny town of only around 420 people located between Bloomington and Chicago. My guess is there are at least as many cats as people there. Hey, it's just a theory. My point is it makes this cat tree rescue invention even more important. If I were him, I'd patent that cat ramp and cash in. Again, that's just me thinking. (Editor's Note: a rarity indeed)
This Cabin Between Hull & Kinderhook Sits Next to a Cozy Creek
See Inside a Missouri Tiny Home with Lime Green Everywhere