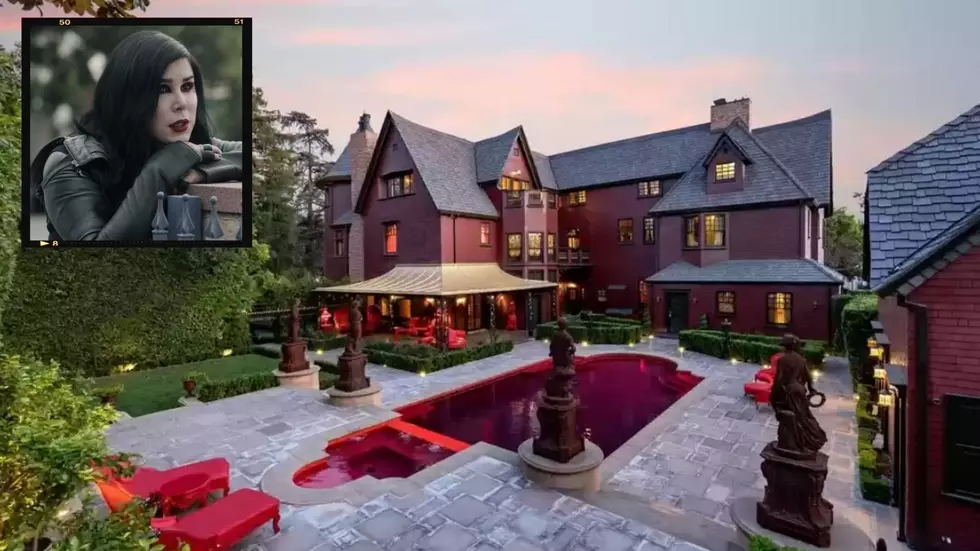 The Gothic Mansion Kat Von D is Selling to Move to the Midwest
Jamie Sher, DRE, The Sher Group, Realtor.com/thekatvond via YouTube/Canva
Kat Von D is one of the most famous tattoo artists in the world. She and her family made the decision this year to move to the Midwest and this is the exotic and very gothic mansion she's selling to make that happen.
I first saw the news that Kat Von D was planning to become a Midwesterner reported by Business Insider. According to their report, she and her husband and child are moving to Indiana. That led me to a listing by the Sher Group of this gothic wonderworld located at 357 Lorraine Boulevard in Los Angeles, California. According to Realtor, it features 13 room (interesting number) and 9 1/2 bathrooms. Check out some pics including the blood-red pool for yourself.
The Gothic Mansion Kat Von D is Selling to Move to the Midwest
Realtor.com shared the details and history of this exotic place. They say it was "built in the 1890's by Isaac Newton Van Nuys". There are 11 bedrooms in the main home and another couple over the garage. I can't settle on whether the estate is gothic or exotic or a combination of both. Red and black highlights are everywhere and the kitchen almost looks like a turn-of-the-century cathedral. Truly the highlight though is the blood-red pool. Have never seen anything quite like that before.
The current asking price as of this writing is a cool $12.5 million dollars which is actually very affordable compared to most LA places. The fact that it is owned by Kat Von D who is known worldwide for her famous tattoo studio and now as a recording artist is just an added bonus.