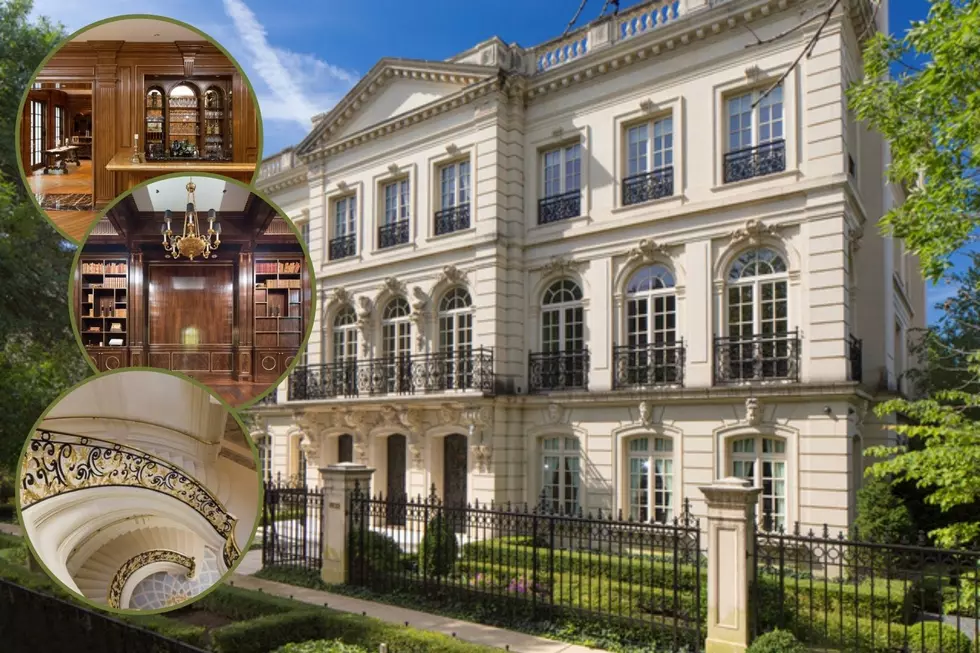 Massive 25,000 Square Foot Home Called Illinois' 'Most Amazing Mansion'
R. Matt Leutheuser - Jameson Sotheby's Intl Realty
There are gorgeous properties and then there's this place.
I mean, it's on the Lovemoney website list as one of The Most Amazing Mansions in Every State.
Skeptical, I wanted to see what exactly made this place so "amazing" and I have to admit I was impressed no matter how much I wanted to dismiss the hyperbolic verbiage to describe the home.
Instead, there are some other words I could use to describe the place too. Gorgeous, beautiful, incredible, and most of all, expensive.
Whoo boy, and it is really, really expensive. Listed on Sotheby's International Realty (which should be your first clue) for a cool $45M, it's no big deal, right? Let me just check my couch cushions.
Anyway, this majestic masterpiece is located in Chicago and comes complete with six bedrooms, seven baths, 4 partial baths, and checking in at a monstrous 25,000 square feet.
That much square footage in Chicago? What happened? Where am I? I feel like I had been conked on the head only to wake up in an alternate dimension where home size and space in The Windy City are unlimited.
With all the grandeur of a classic Georgian mansion, the house was finished in 2010 and features marble floors, gilded staircases, opulent chandeliers, decadent wood-clad rooms, a designer kitchen, and a wine grotto.
The home is probably the greatest place to live in Chicago, but Xome says the house has been on the site for 1,478 days.
That means the mansion has been on the market for over four years.
No matter how gorgeous, it might be time to drop the price. Just saying.
86 Stunning Photos of the Largest Home For Sale Illinois
20 Most Expensive Homes For Sale in Illinois Right Now