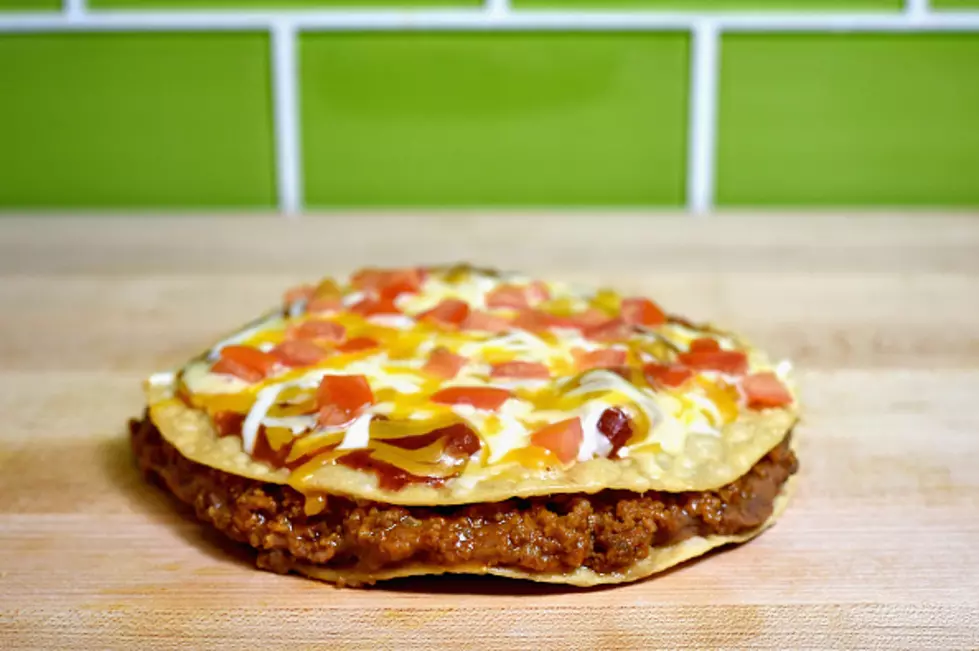 Taco Bell Cutting Even More Favorites From Their Menu
Joshua Blanchard
Enter your number to get our free mobile app
Brace yourselves fellow Taco Bell fans, they're cutting even more of our favorites from the menu. In August they completely got rid of the potato, now shredded chicken is the latest to get the ax.
November 5th is when they plan on saying the final good-bye to a handful of menu favorites including the Mexican pizza.
Here's the complete list of items that will be leaving:
Mexican Pizza
Shredded Chicken (Shredded Chicken Soft Taco, Shredded Chicken Burrito, and Shredded Chicken Quesadilla Melt)
Pico de Gallo
Thankfully this list is a lot shorter than the items that were given the boot in August, but the Mexican pizza going kinda stings a bit.
Thrillist.com reported that saying see ya later to their take on pizza is mostly due to its packaging and trying to help with the company's environmental impact. In the US alone, about 7 million pounds of the packaging material is used on just the Mexican pizza.
And in true internet fashion, there's already an online petition to get it back.
It has been confirmed by Taco Bell that this is the last of the cuts we can expect, but Taco Bell has gotten sorta Game of Thrones with its menu so who knows.
They've also revealed the new items that Taco Bell is hoping you'll love just as much as the ones they've just taken from us. We'll see about that.
Chicken Chipotle Melt
Dragonfruit Freeze
Green Sauce
Quesalupa
The last two items are only going to be available in "select markets" in the beginning too.
In November the menu will look more like this:
It should also be noted that you can only order the Quesartio can only be ordered on the Taco Bell mobile app, so if you spontaneously go through the Drive-Thru after a trip to Walmart, that's what they'll tell you. Not cool, Taco Bell, not cool.
CHECK IT OUT: See the 100 most popular brands in America
CHECK IT OUT: See the 100 most popular brands in America
https://thefw.com/the-100-most-popular-brands-in-america/