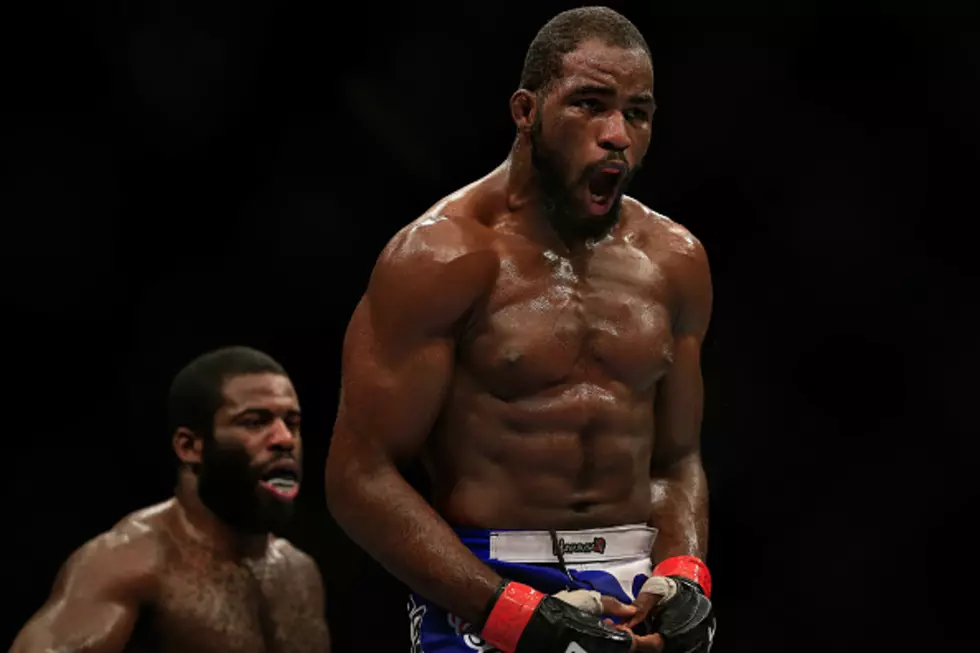 Rockton Native Corey Anderson Gets Biggest UFC Win To Date
Alex Trautwig
After a big win on Saturday night, could Corey Anderson be getting a title shot in the UFC?
All year the Rockton native has been trying to convince Dana White and the rest of the higher-ups in the UFC that he deserves a title match. It might be coming after his performance Saturday night in New York's Madison Square Garden.
Anderson TKO'd one of the UFC's rising stars, Johnny Walker,  in the first round. Walker was dominated the entire round, receiving a hard right to the temple at the 3:42 mark of the round. Then the round was called at the 2:07 after Anderson kept landing those rights on Walker.
Anderson knew those hard right-handed punches were gonna be what won the fight for him.
Short-lived memory this MMA game," said Anderson. "People don't look back at his (Walker's) record and see he's been knocked out with a right hand two times in a row, and we knew that from the get-go."
After Saturday's UFC 244 Anderson now has a record of 13-4. This is his fourth consecutive win and he has dominated his last three opponents. All of them being defeated in the first round within two minutes.
Rumor has it that Walker was one win away from a title shot, maybe now it'll be Anderson's long-awaited turn.
The wait for a title match has left the Hononegah graduate feeling pretty emotional. After being booed upon entering the ring, he then began yelling at almost everyone within earshot ringside after defeating Walker Saturday night.
I've been in 14 fights, UFC, nobody giving me respect," Anderson told the ring announcer after the fight on the ESPN2 telecast. "I'm here in New York. I train here. You guys booed me. Let's see you boo me now. Thank you for the love and the hate!"
Anderson also went as far to say "give me a title match or release me".
It's understandable to feel strongly when you don't feel you're getting the respect you feel you deserve, but not everyone in the higher-ups agrees with Anderson's post-fight antics.
"You're telling us what you deserve. Show us what you deserve. Tonight, you showed us. Got it! Message received! Now we know."
White continued with a plan for the next couple of months ahead for the 205 pound Rockton native:
We'll figure out what's next for you, and when your contract is up, if you still don't want to be here, you can do whatever you want to do,"
Who knows as of now what the future holds for Corey Anderson and the UFC.