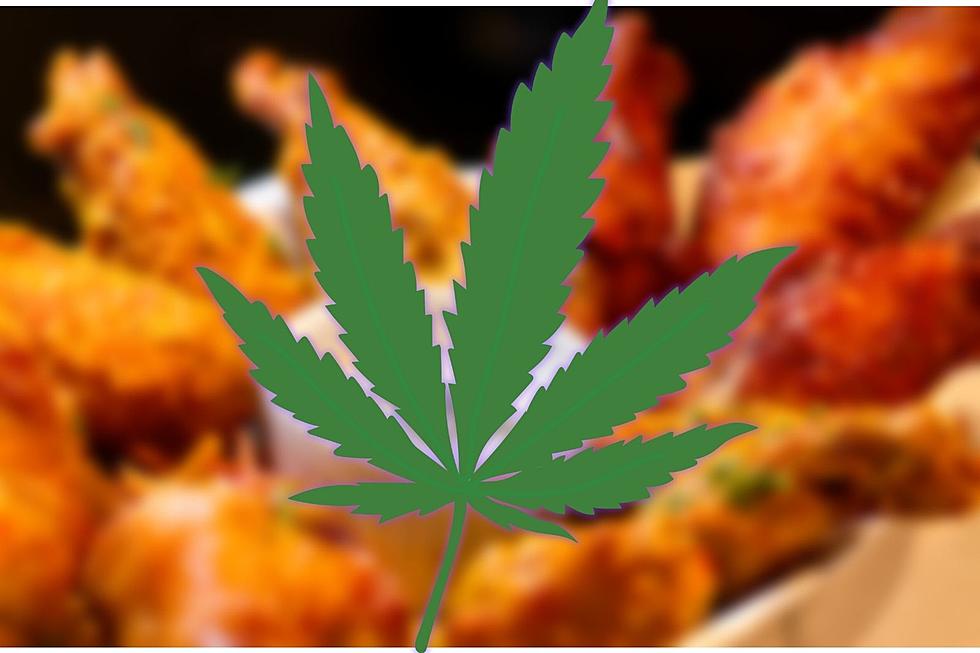 Rockford Chicken Wing Joint 'Blazed and Glazed for 4/20′ in the 815
Canva
The UNofficial holiday for Stateline stoners (which may not be an actual group, but you're welcome for the name) now has UNofficial food.
Why 4/20 Such a Big Deal
There are a few theories as to when and where the '420' became a thing. I read an article at vox.com that credits the origin of 420 to a group of California teenagers in the 70s.
"A group of Californian teenagers ritualistically smoked marijuana every day at 4:20 pm. The ritual spread, and soon 420 became code for smoking marijuana. Eventually, 420 was converted into 4/20 for calendar purposes, and the day of celebration was born." (Steven Hager, a former editor of the marijuana-focused news outlet High Times)
Why You Should Love 4/20 Even If You Don't Partake
You like to eat, right? Every food blogger on the internet will tell you that this is a great time to find some ridiculously delicious and over-the-top creations at some of your favorite spots.
The Un-Official Stoner's Holiday
You can celebrate this holiday in all kinds of ways. I'll bet you'll even find ways to 'observe' this holiday you've never even thought of before when you scroll Leafly's Guide to 420.
If you're just here for the food, celebrate with Wingstop at 3636 E. State Street in Rockford.
Celebrate 4/20 Day with a New 'weed-inspired' Wingstop Flavor
The new flavor from the popular chicken wing joint, Wingstop, is made with a blend of hemp seeds, terpenes [ter-PEENZ], strawberry, and cayenne pepper.
What's really getting all the talk is that the flavor will give your insides that special tingle.
The tingling sensation would be produced in your mouth, not your noggin. These wings won't be bending your brain in any crazy ways. I suspect they will have a magical effect on your hunger.
Give me more of that, please.
Get on this one ASAP, the flavor is only available through Friday 4/22.
Top 11 Places To Cure a Chicken Tender Craving in Northern Illinois
Looking for some great chicken tenders? Here are 11 of the top spots in Illinois to find them.
10 Pizza Joints in Illinois So Delicious You'll Be Asking for Seconds
Not all pizza is created equally. Here are 10 examples of some of the best pizzas that all taste just a bit different from the rest in Illinois.