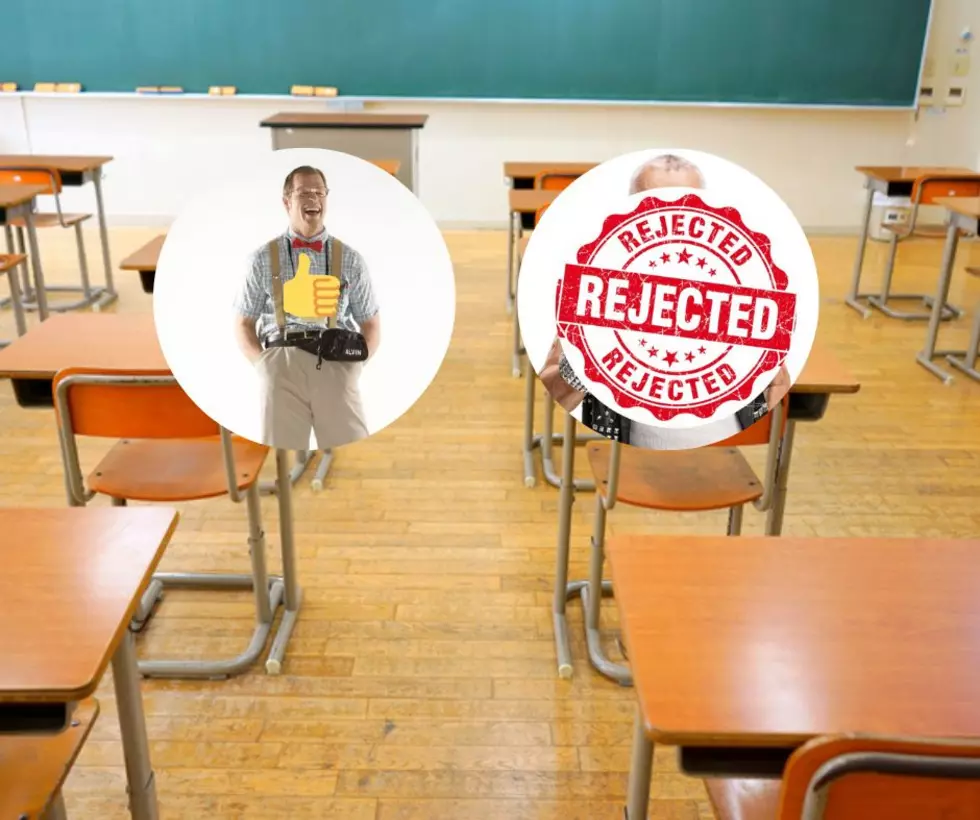 Top 5 Most Ridiculous School Dress Codes For Students In IL
Canva
All schools have at least some kind of dress code and here are some of the most ridiculous in Illinois.
Memories Of School Dress Codes For Students In Illinois 
I don't remember having many dress codes in school. My parents used to buy me beer logo shirts all the time. I had the coolest collection for a middle school kid. The teachers didn't care. No way I could get away with that nowadays.
The only school dress code incident I can recall was in high school. There was a student who dyed his hair blue. He was threatened with a suspension. It was quickly back to the original color. I can't imagine that happening anymore.
School Uniforms Are Now A Big Thing
When I was a kid, the only places that had uniforms were private or religious schools. Now, even public schools have them. In fact, my daughter had to wear one in middle school. It makes shopping for clothes a lot easier.
Top 5 Ridiculous School Dress Codes In Illinois
Of course, like with any rules. Some places will take it to the extreme. I found some dress codes that are pretty darn ridiculous. You've go to check them out. They will give you a good laugh.
According to news-gazette.com,
#5 "Satanic Symbols" (Schlarman Catholic Academy in Danville)
This dress code prohibits skinny pants, fake nails, combat boots, any piercings (except on girls' ears), untied shoes, and unnatural hair color.
#4 "Bedtime Attire" (Mary Miller Junior High in Georgetown)
No slippers, flannel pants, pajamas (tops or bottoms), or blankets allowed.
#3 "No Shirtless Males At Sporting Events" (Tuscola)
Male students can no longer paint letters on their chests to spell out the team's name.
#2 "Shirts You Might See At The Local Cannabis Dispensary" (Rantoul Township High)
This category is talking about visual underwear, bathing suits, and drug or alcohol-themed shirts.
#1 "Excess Sideburns" (Judah Christian)
These rules cover all hair (head and facial) which means it needs to be well groomed. Not allowed are unusual colors, mohawks, handlebar mustaches, or any shaved designs.
You have to admit, that's a hilarious list of school dress code rules.
See How School Cafeteria Meals Have Changed Over the Past 100 Years
Using government and news reports,
Stacker
has traced the history of cafeteria meals from their inception to the present day, with data from news and government reports. Read on to see how various legal acts, food trends, and budget cuts have changed what kids are getting on their trays.
13 Stupid Illinois Laws