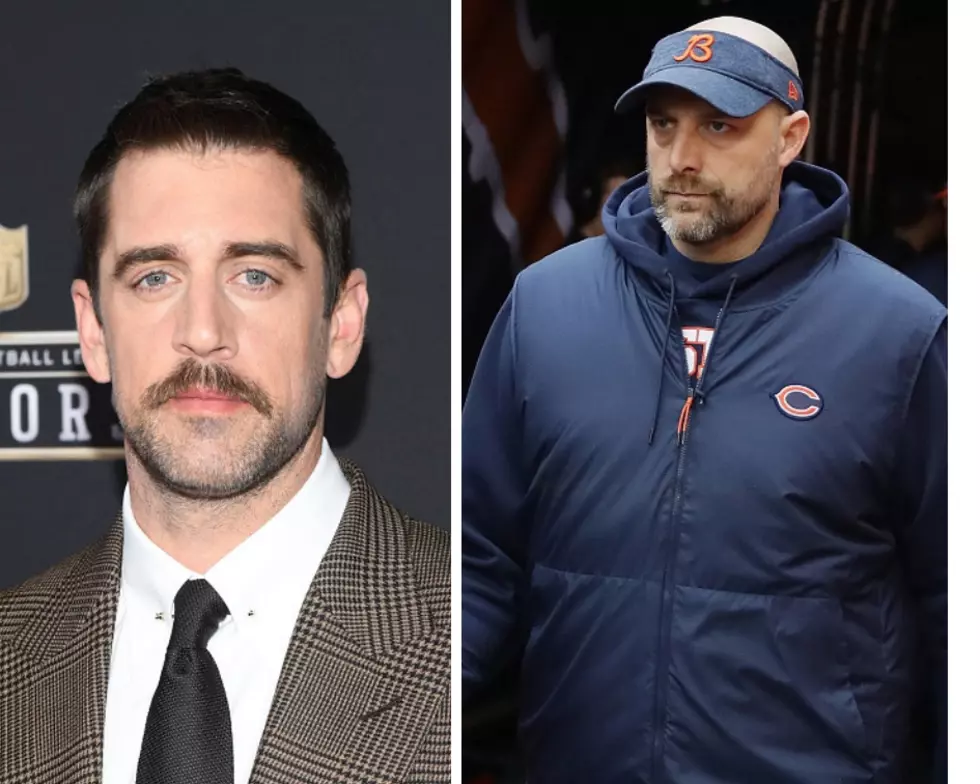 Packers QB Attacks Bears Head Coach
Gettyimages
The Bears-Packers rivalry spilled over to the golf course earlier this summer. 
Bears head coach Matt Nagy and Packers quarterback Aaron Rodgers were both in the American Century Celebrity Golf Championship at Lake Tahoe in July. Nagy recently shared the gruesome attack story with reporters.
670TheScore - "So, they were going ahead and they were introducing the celebrities at that golf tournament at the start ... so we're all in there and I'm scrambling to get in the back and stand up," Nagy said. "And there are about 100 guys sitting down in the back row. And as I'm walking, all of a sudden I trip. I kind of catch my knee.

"I look back and someone stuck their knee out to trip me. I look back and (Rodgers) is just sitting there and he's just staring at me laughing, giving me this grin. I just looked at him and all I thought about was, 'This is going to be fun. This is going to be fun."
If you happen to be religious this would be a good time to send up a little prayer for Mr. Rodgers. I have a feeling that once Khalil Mack finds out the opposing quarterback assaulted his head coach he'll be out for blood.
I mean this is what Mack did to Rodgers when he barely even knew Matt Nagy.
Here's Matt Nagy bonding with the whole team.
You think these guys aren't going to be ready to run through a wall for their coach and maul anyone who disrespected him? Think again.
Bears-Packers kick off the season on Thursday, September 5th. It's going to be fun.