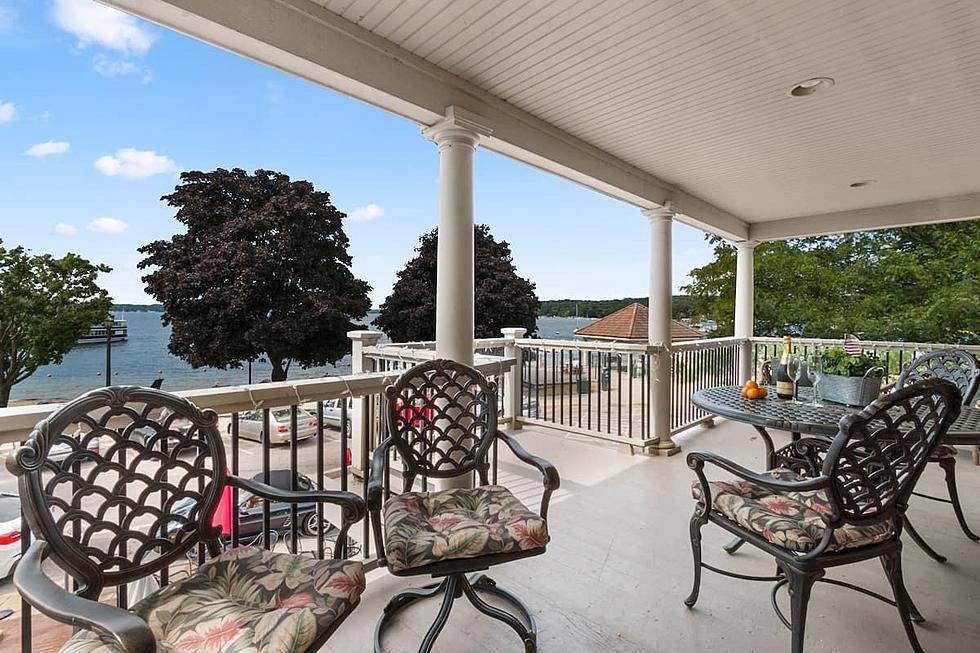 One of the Best 'Vacation Homes in America' is in a Small Wisconsin Town
Airbnb
It's never too early to start thinking about getting away.
Sure, it's cold and it's snowy, but forget about all that.
Think spring and who knows, maybe summer, and get that "time to start planning a spring/summer getaway" mindset going.
At least that's where I'm at. The cold? Sick of it.
Time to make plans elsewhere even if it is just over the border in Wisconsin.
That's because Conde Nast Traveler listed their Favorite Vacation Homes in America's Most Beautiful Small Towns and one of those places is located in Lake Geneva.
Ah, Lake Geneva, a haven for weekend warriors from Chicago and the surrounding suburbs. It's also a long weekend destination for those of us in the Rockford area.
Especially when you consider the Wrigley Beach House is considered one of the best vacation homes in America.
This two-bedroom one bathroom home is perfect for a quick getaway with friends and or family and starting at $200 a night, it's about the same as staying at a hotel.
Wrigley Beach House on Airbnb:
All the comforts of home and a view that will take your breath away. Steps from the beach, restaurants, shops and activities. The deck offers opportunities to lounge in the sun or shade, sip cocktails, read, people watch or cookout on the grill and savor the lake life.
Erica said the home is "clean comfortable, convenient" and "cozy."
Matter of fact, of the 14 reviews of the home on Airbnb I couldn't find one negative thing about the Wrigley Beach House.
You can't disagree with the reviewers or Conde Nast's recommendation, this place is the spot if you plan on staying overnight in Lake Geneva.
One of the Best 'Vacation Homes in America' is in a Small Wisconsin Town
Looking for the perfect place to stay in Lake Geneva? Here's the spot.
Stunning Lake Geneva 13 Bedroom Estate Will Blow Your Mind
Lake Geneva, oh how we love you. All your beautiful lakefront homes. Multimillion-dollar dream homes. Take a look inside another beauty.
7 Wisconsin Breweries Every Beer Lover Should Check Out