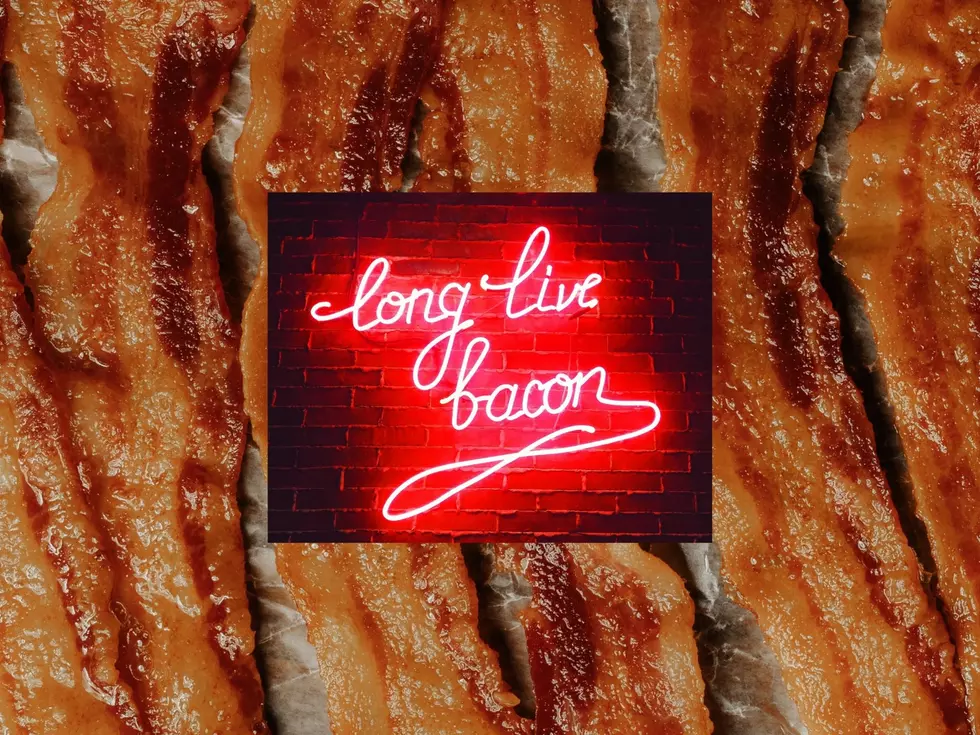 Bacon Fest… Arguably Best Food Fest In Wisconsin This Weekend
Canva
If you love everything about bacon, then plan a trip to Wisconsin this weekend for the annual Bacon Fest in Lake Geneva.
Bacon Is The Greatest Food In The World
Okay, I might be exaggerating just a little bit but bacon is very good. You can eat it any time of the day. The delicious meat goes with or on just about everything. It makes meals taste better. Plus, it's easy to get and prepare. Bacon is the dream food.
Festival Season Is Finally Here
The weather was gorgeous this week. It really felt like summer. Do you know what that means? The festival season is finally here. I'm so looking forward to good times and tasty food.
A Dream Come True... Bacon And A Festival
Two of my favorites combined together for one great weekend. It's Bacon Fest in Lake Geneva Wisconsin.
The festival is this Saturday, May 14th from 11 am to 9 pm and Sunday, May 15th from 11 am to 7 pm. The location is Flat Iron Park at 201 Wrigley Drive in Lake Geneva. The cover charge is $5. There will be a number of vendors on-site too. The bacon will be served in just about every way imaginable.
Featuring live music and unique bacon creations.
This is all made available for sale from local restaurants and chefs.
Come and enjoy a wide variety of bacon-inspired dishes, treats, and drinks while listening to live music from local performing artists.
For more info, HERE.
You Can't Visit Wisconsin Without Trying These 5 Very Iconic Foods
These aren't just delicious foods, these are the foods that scream the great state of Wisconsin. Bring your appetite.
Outrageous Burgers & Bloody Marys at This Wisconsin Pub and Grill
If a tasty burger and a giant Bloody Mary sound like a perfect meal, this popular Wisconsin pub and grill is a bit of Heaven on Earth. You better bring friends!
Amazing Southern Wisconsin Restaurants Featured on the Food Network
Wouldn't it be the absolute best if tomorrow started with someone saying to you, "you are fantastic on so many levels." How's that sound?
7 Wisconsin Breweries Every Beer Lover Should Check Out