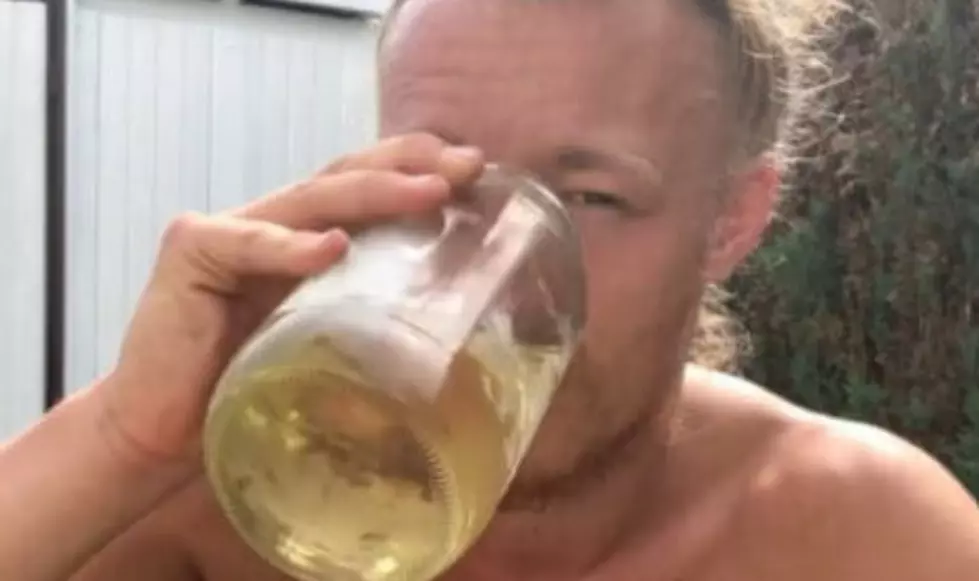 Man Drinks 7 Pints Of Urine Every Single Day, Claims Health Benefits
Jan Schünemann/YouTube
Jan Schünemann from Hamburg, Germany thinks he's figured out the secret of living a healthy life and he wants to share his message with the world. It's called Shivambu Kalpa and it's the ancient healing way of the self, by the self, with medicine of the self... so in other words it means drinking pee, or otherwise called Urine Therapy.
I know what you're thinking, "This guy is nuts" but he might be onto something. All of the benefits he's felt since starting his daily regimen started immediately after his very first drink. Hie's experiencing a better quality of life by sleeping better, has helped cure his depression, and has aided in his digestion. Jan says that since he started drinking his own pee, he's felt full of energy and also hasn't gotten sick, other than when he eats junk food, apparently. He also claims that the pee ritual keeps him from needing more than four to seven hours of sleep a night. And Jan doesn't stop there. He also applies it to his skin and puts it in his eyes and ears with a syringe.
He's out to spread the word and help others that wish to experience his journey by posting regular videos on his YouTube channel and his Intagram.
---
You can listen to our full interview with Jan below.
---
Enter your number to get our free mobile app
KEEP READING: 15 Natural Ways to Improve Your Sleep