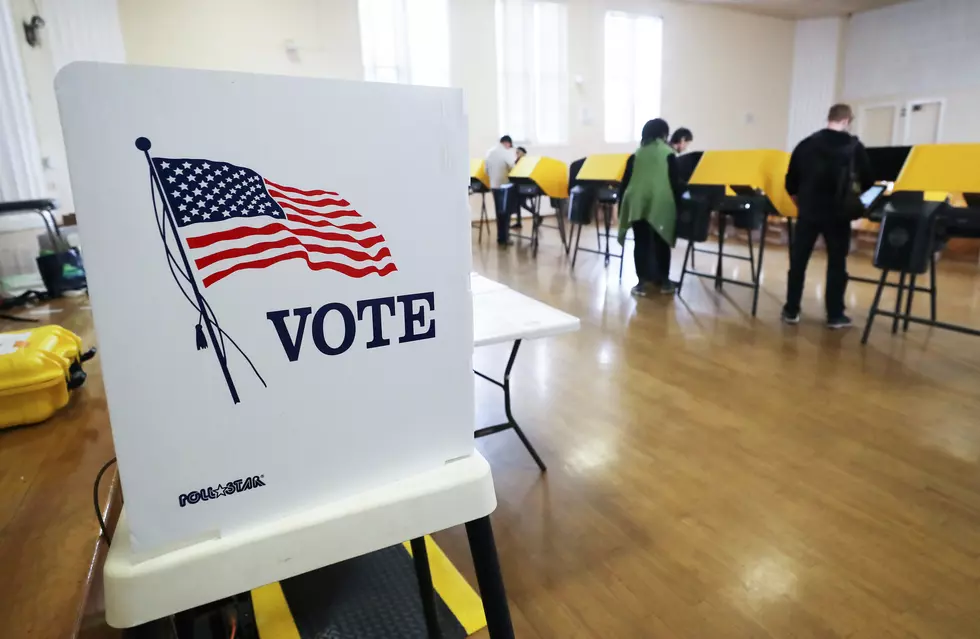 Record Shattering Over A Million Mail-In Ballots For Illinois
(Photo by Mario Tama/Getty Images)
So far in Illinois, there's been over one million requests for mail-in ballots to vote in the upcoming election and the number is still growing.
There are many important issues going on in our country right now. I think 2020 has been record-breaking for them. To go along with our strange year, there is also an election. This isn't a small one, it's the Presidential. Combine those factors and it's going to be a huge year for the polls.
An early sign is the number of citizens applying for mail-in ballots. With the pandemic, people are looking for a way to not have to do it in person and this is the solution.
'More than 1 million Illinoisans have applied to vote by mail for the November election, roughly triple the number of the last presidential contest in 2016.'
Those record numbers include voters in Rockford. Local officials have come up with a plane to handle the large volume of mail-in ballots.
'Because of the increase, they bought a ballot dropbox. It will be installed outside the commission at 301 S. 6th Street. The secure ballot drop box will be placed on Second Avenue and beginning October 1st, it will be unlocked and available for people to just come down here..'
For information on how to receive a mail-in ballot, HERE.
By the way, you can still vote in person.
"For all the talk about mail-in voting from public health and election security standpoints it probably is worth reminding Illinoisans they still can plan to cast their November votes the old-fashioned way: at the local precinct polling place."
If you're interested, your help is needed on Election Day.
"Local election officials are hoping to have hundreds of volunteers sign up before November. We need at least 500 poll workers on that one day, just to make sure that we adequately staff all the polling locations." 
To learn how to volunteer, HERE.
No matter what way you do it, I hope you will vote on November 3rd.
---
Video: Steve Hackett Discusses His New Book A Genesis In My Bed
80s Child and Teen TV Stars: Where Are They Now?