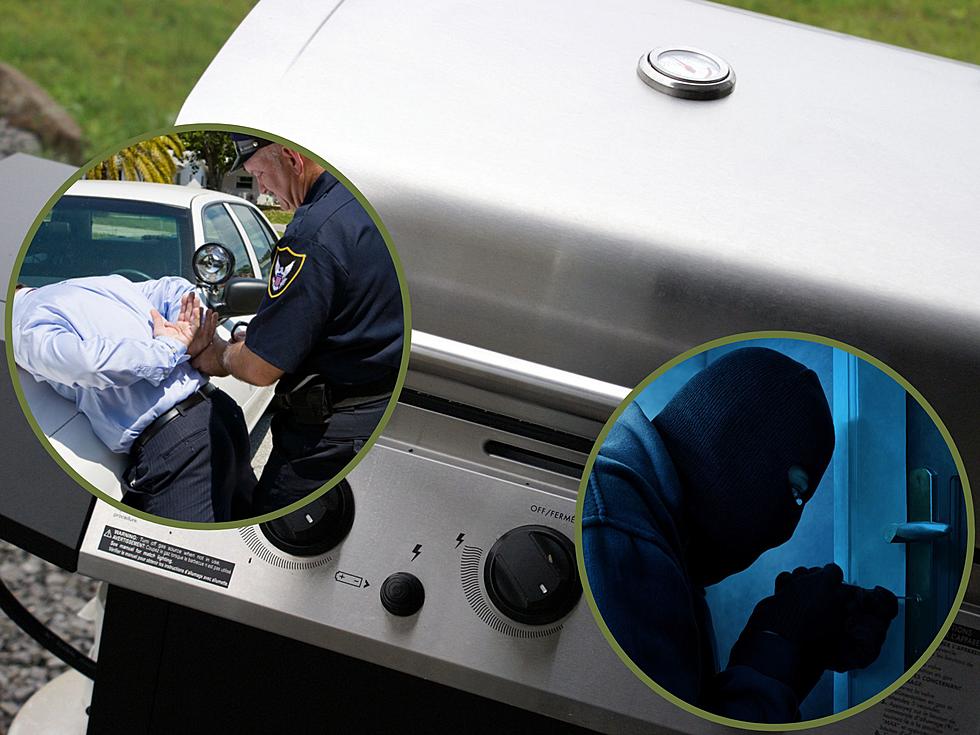 Is Wanting To Cook Out Good Reason To Steal Grill In Illinois?
Illinois Man Steals Neighbor's Grill
An Illinois man didn't own a grill, so he decided to steal his neighbor's so he could host a cookout.
Are You Ready For Grilling Season In Illinois
I'm in charge of the grocery shopping and cooking in my house. My favorite way to prepare a meal is by cooking out. I'm not afraid to admit that I'm a fair-weather griller. As soon as we get some nice weather, I'm stopping at the meat market, pulling out the grill, and frying up some meat. It's so delicious. I don't know what I would do if I didn't one own.
RELATED: Illinois Woman Armed With Pocketknife Steals 2 TVs From Walmart
Illinois Man Arrested For Stealing Neighbor Grill
We've had a couple of nice spring days, so people in Illinois started pulling out their grills to cook out. A man from Beach Park didn't own one so he started to panic. Apparently, he really wanted to have a barbeque but didn't have the cash to buy his own. So, the guy thought he would do the next best thing. Remember, I said he thought. In reality, it was a bad decision.
This gentleman decided to steal a grill. He broke into a shed belonging to one of his neighbors. Next, the suspect loaded it onto the back of his pickup. Thinking like a truly dumb criminal, he left it in the vehicle long enough for the victim to call the police. As the officers were investigating the crime, the thief drove by with the stolen item strapped to the back of his truck. The cops pulled him over and figured out it was hot property. The dude got arrested. I'm sure if he would've asked nicely, the neighbor could've loaned it to him.
Charges were filed against a man accused of breaking into a shed and stealing a grill in Beach Park Saturday.

 

Lake County Sheriff's Office says Thomas Anderson, 63, of Beach Park, was arrested after deputies found a stolen grill in the bed of a pickup truck he was driving.
The Most Bizarre Items Ever Stolen From Illinois Residents
My mom once told me that "people will steal anything that's not nailed down." Times certainly have changed since then. The thieves now have nail removers.