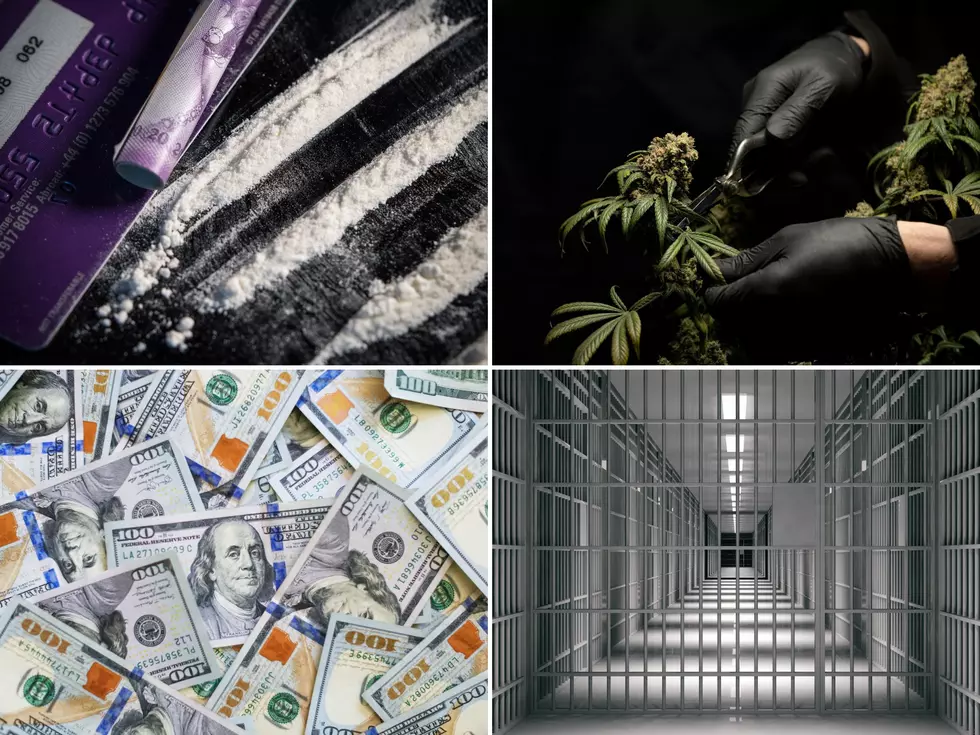 Illinois Couple Busted With $116,000 & $250,000 Worth Of Drugs
Illinois Couple Busted With $116,000 And $250,000 Worth Of Drugs
Police in Illinois make a huge drug bust that included hundreds of thousands of dollars of drugs and cash.
Illinois Couple Deals Drugs And Gets Busted Together
A couple in Woodstock, Illinois gets arrested during a drug bust. What is the old saying, a couple that deals drugs together gets busted together? Isn't that the key to a successful relationship?
What Kind Of Contraband Did Illinois Police Find On Drug Dealer Couple?
The Illinois police made a pretty impressive drug bust. Check out the list of items they found on this drug dealer couple.
Street value of the weed $230,000
Street value of the blow $27,400
Gun with scratched-out serial number
Illinois Police Make Massive Drug Bust In Woodstock
Law enforcement arrested two people after finding over $250,000 worth of drugs — including 115 pounds of cannabis products — and $116,000 in cash during a search warrant near Woodstock.

 

The McHenry County Sheriff's Office Narcotics Task Force executed a search warrant on Friday in the 13800 block of Perkins Road in Woodstock, according to court documents.

 
Too bad, there isn't a couple's jail in Illinois because they are going away for a long time. Maybe, they can write to each other. The criminal pair can use their mugshots as an engagement photo down the road.
This guy might be related to one of them. He got seventeen different charges in just one arrest. HERE. If you enjoy stories like these and would like to see more, sign up now.
20 of The Best and Worst Illinois Mugshots
The 25 Funniest Google Reviews of Illinois Jails
Why do jails, prisons, and correctional facilities need to be reviewed? Apparently, to make people laugh.