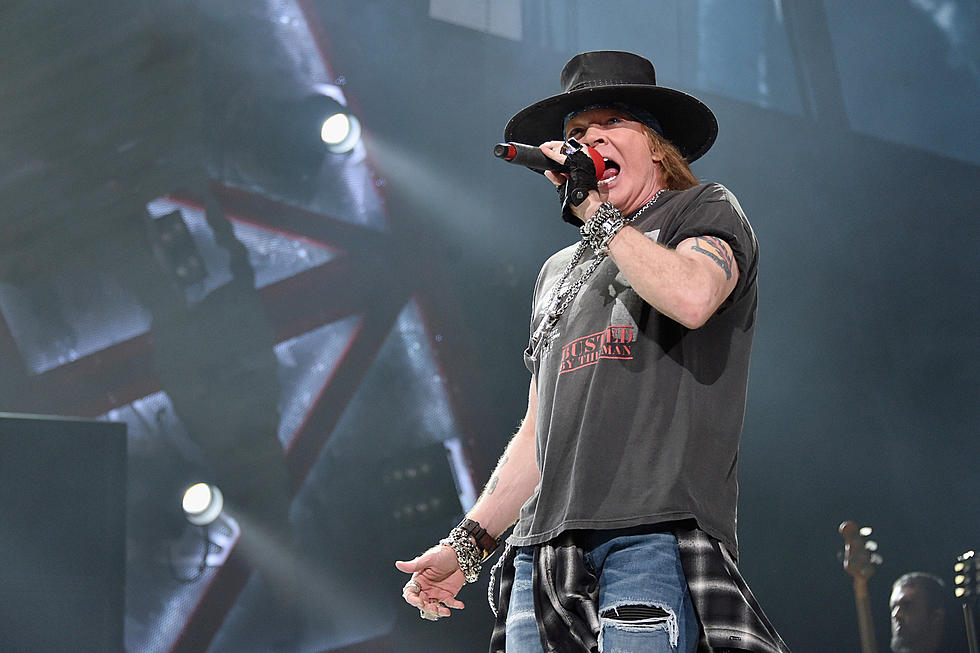 Watch Guns N' Roses Play 'Dead Horse' Live for First Time in 26 Years
Mike Coppola, Getty Images
So far, Guns N' Roses' 2019 leg of their Not in This Lifetime tour has seen a few new additions to the setlist. Last night (Oct. 23) in Oklahoma City, Okla., the band played "Dead Horse" live for the first time in 26 years.
"Dead Horse" is a deep cut from Use Your Illusion I, though it did receive a music video in 1993, featuring a compilation of live footage from their world tour that started two years prior. The song is one of the only GN'R tracks where frontman Axl Rose plays a six string, which can be seen in the music video and live performances.
According to Setlist.fm, the last time Guns N' Roses played "Dead Horse" was in Buenos Aires, Argentina on July 17, 1993 — the concluding show of the Use Your Illusion world tour. Watch a video of last night's performance of the song below.
This isn't the first deep cut they've whipped out on this tour. A few weeks ago, they played "Locomotive" live for the first time since 1992. As seen in a photo on the band's Instagram story, "Dead Horse" and "Locomotive" are handwritten in, replacing "Coma," another lengthy UYI I number they've been playing nearly every show since 2016. While it's sad to see it go, fans will be satisfied to see there've been some setlist changes.
The Not in This Lifetime tour continues this Friday (Oct. 25) in New Orleans, La. with a headlining performance at Voodoo Festival. See the remaining fall dates here.
The 50 Best Metal + Hard Rock Live Bands of All Time