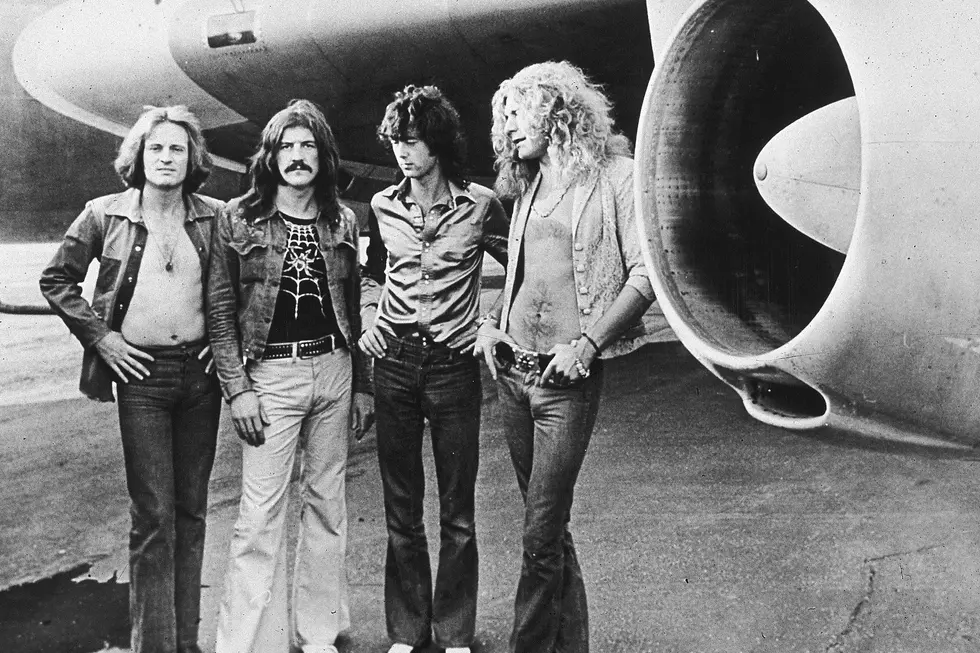 Get The Led OUT Get More Cash Codes IN, Weekend (Details)
Hulton Archive/Getty Images
Enter your number to get our free mobile app
As a "Thank You" for not having a "Communication Breakdown" this week with the Ultimate Stimulus Check Cash Codes 96.7 The Eagle is going to be getting the LED OUT and More Cash Codes IN!
THOUSANDS of you entered cash codes this past week, the numbers left us "Trampled Under Foot," so we are gonna play EXTRA "Rock and Roll" from Led Zeppelin all weekend long. We are giving you a "Whole Lotta Love" and hopefully giving you up to $10,000.
Don't be a "Fool in The Rain" next week as we "Ramble on" with 10 new Cash Codes Monday, here are the times:
8:05 am
9:05 am
10:05 am
11:05 am
12: 05 pm
1:05 pm
2:05 pm
3:05 pm
4:05 pm
5:05 pm 
That shouldn't leave you "Dazed and Confused" with the Ultimate Stimulus Check.
Enjoy the extra Led Zep as we "Get The Led OUT and Get MORE Cash Codes IN" all weekend, on 96.7 The Eagle!
SEE: 30 Toys That Defined the '70s