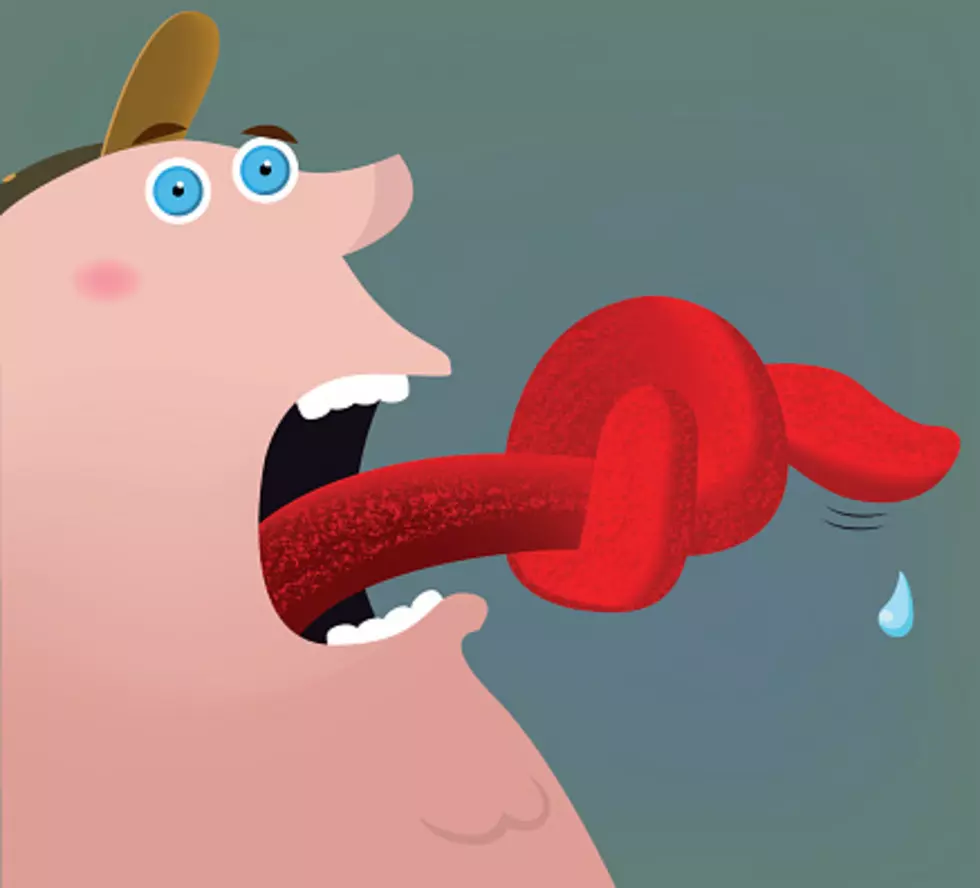 Can You Pronounce These Illinois Town Names?
Getty Images
According to OnlyInYourState, if you can accurately pronounce these Illinois town names--you've lived in Illinois too long. Let's find out.
Due to our state's heritage and weirdness, there are some very strange town names in Illinois that only the tried-and-true resident can pronounce. If you know all eight of these words, you've probably been living in the Land of Lincoln for far too long.
I'll admit to a certain level of cockiness when I first saw the headline. I thought to myself "Bring it on." Only to discover that there were 4 town names on the list that I had absolutely no idea how to pronounce. Let's see how you do.
Here are the 8 towns listed by OnlyInYourState, along with a pronunciation:
Benld: (Right off the bat, I had no idea how to say it)
Located in Macoupin County, in the southern portion of the state, this town name is pronounced Ben-ELD. It is home to fewer than 1,500 residents and is a quiet town where things don't change much.
This village in LaSalle County sits just outside of Chicagoland in the northern section of Illinois. It is pronounced SAHM-uh-nok and is home to about 1,800 residents.
Wataga: (Totally blew this one)
You'll never get this one right on the first try unless you've heard it enough times. It is pronounced vi-uh-TAH-guh and is situated in Knox County near Galesburg in the east/central region of the Prairie State.
Waukegan: (Easiest one on the list)
This city just north of Chicago is pronounced waw-KEE-guhn. It is home to 88,000 residents and is tucked right up against Lake Michigan. Locals enjoy nature preserves and immaculate architecture in this amazing community.
Tiskilwa: (Been through there a couple of times, so I had a heads-up on saying it)
Home to less than 1,000 residents, this tiny town in Bureau County is pronounced TIS-kil-wah. It is located near the bend of the Illinois River in the central portion of the state and is a sleepy village few have ever visited.
Shabbona: (I have a friend who grew up there, so I got lucky)
Located in DeKalb County in the northern part of the state, this village is home to just about 900 residents and is pronounced SHAB-buh-nuh. It is full of historic parks and nature preserves, such as Shabbona Lake State Park.
Kaskaskia: (Lucky guess, but got it)
This tiny village in Illinois takes up less than 70 acres and is home to just about 13 residents. This special town is pronounced kas-KAS-kee-uh, and it is actually located on the west side of the Mississippi River in Central Illinois.
Teheran: (Nope, not even close)
Located in the middle of the state as well as in the middle of nowhere, this little-known village sits on IL-10. It is pronounced Tuh-HAIR-uhn and is a simple community you may not even notice as you drive through.
Possibly the most interesting of these strange town names is this one in Fayette County. It is an unincorporated community near Effingham that is pronounced LOH-guh-TEE.
Okay, tallying it all up...and, since I only got half of them right, it looks like I get to stay here in Illinois for a few more years.