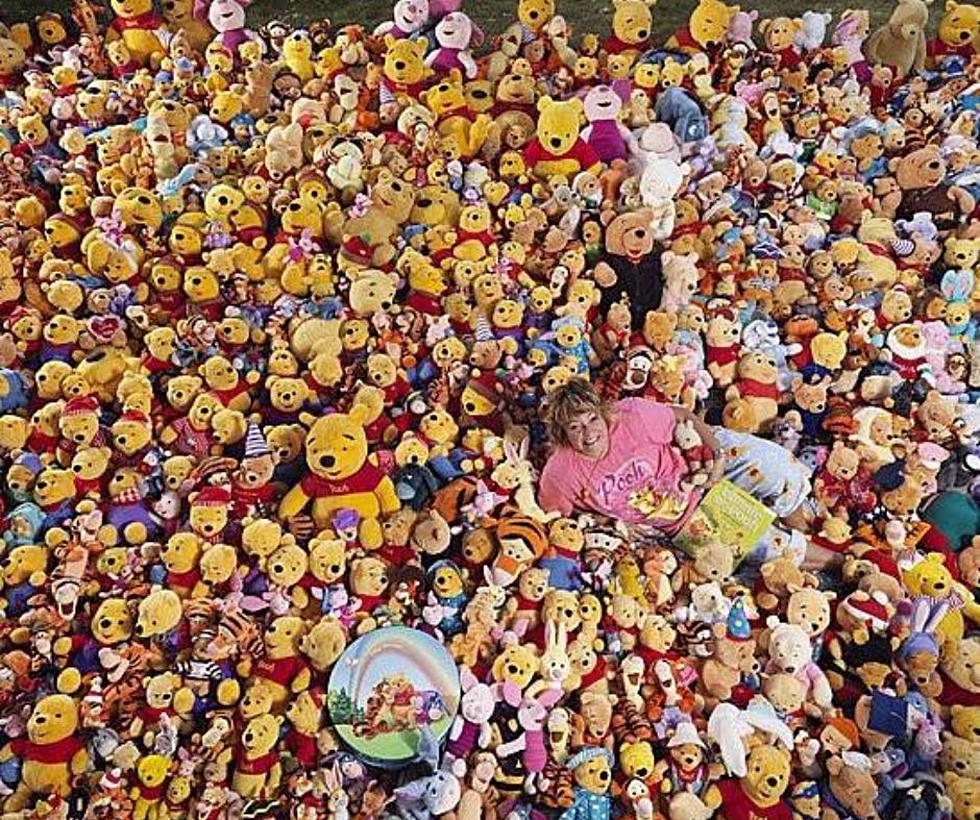 WI Is Home To One Of Cutest Guinness World Records Of All Time
World Record Winnie The Pooh Collection In Wisconsin
A woman in Wisconsin owns the Guinness World Record for a Winnie the Pooh collection with almost 24,000 collectibles.
Fascination With The Guinness World Records
I'm not exactly sure why but I've always been fascinated with the Guinness World Records. Maybe, it's because I would frequently check the books out of the library. Then, later order them from the school book club. I've never been a big reader but there was so much interesting information.
RELATED: World's Largest Drink Record Broken In Wisconsin
Breaking a Guinness World Record has been on my bucket list for a long time but I can never think of something I could do to make it into the history books. I do appreciate local people in Illinois and Wisconsin that have gone to the top with their talent.
Guinness World Record Holder In Wisconsin
I really like this category because it's so cute. It's the Guinness World Record for the most Winnie The Pooh collectibles. Who doesn't love Pooh? I had my very own stuffed animal as a kid until my dog got mad and chewed it up.
According to guinnessworldrecords.com, 
The largest collection of Winnie the Pooh memorabilia consists of 23,623 items, and was achieved by Deb Hoffmann (USA), in Waukesha, Wisconsin, USA, as verified on 23 February 2023.
History Of The World's Largest Winnie The Pooh Collection 
Deb Hoffmann has been collecting Winnie The Pooh Items since she was a little girl. Her collection continued to grow through the years. No two things are alike. She first claimed the title in 2008 with just over 2,800 Poohs. Since then she's broken her own record a couple more times. She wants to make sure no one catches her.
Many of the Poohs in Deb's collection have been given or donated to her which is really cool. She has been all over the world because of Winnie. There's no plan on stopping anytime soon. Eventually, she will pass on her items to a museum.
SEE: 30 Toys That Defined the '70s