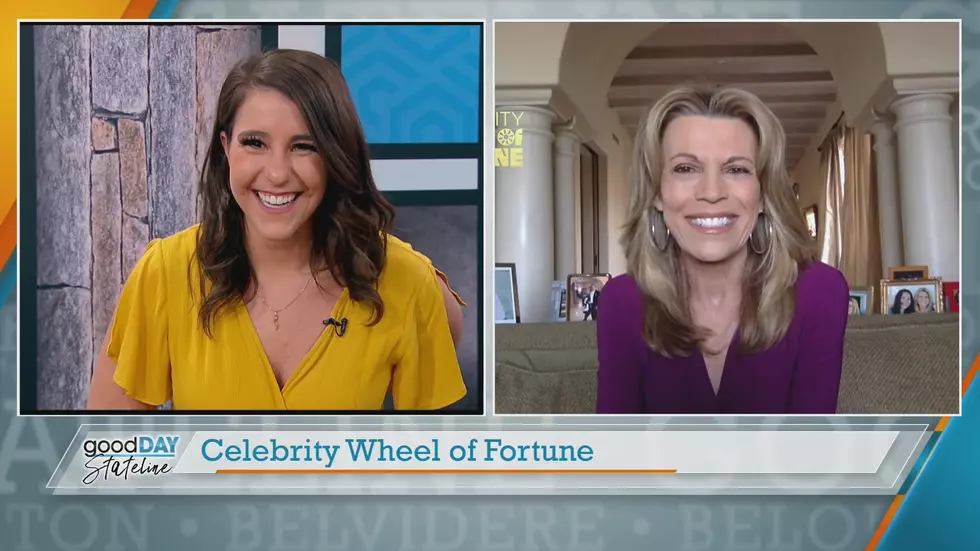 Vanna White Virtually Pops into Rockford To Spill 'Wheel of Fortune' Secrets
Good Day Stateline
Name someone more well known than Vanna White... we'll wait. While we wait let's talk about her dresses and a new 'spin' on 'Wheel of Fortune.'
'Wheel of Fortune' kicked off their first Primetime series, 'Celebrity Wheel of Fortune,' last Thursday on ABC.
The eight-week series features a ton of celebs, from Chandra Wilson to Tony Hawk, and will air weekly through March at 7 p.m. on WTVO here in Rockford.
I had the chance of a lifetime to talk with Vanna on Good Day Stateline last week, I tried my best to control my excitement, but it's VANNA WHITE!
I did feel bad for her when she said she was 'mortified,' that she once wore the same dress twice on TV... I can't believe I forgot to ask what color it was.
Catch Midday Michelle on 97 ZOK from 10 a.m. to 3 p.m. Follow her on Twitter, Instagram, and Facebook.
KEEP READING: What were the most popular baby names from the past 100 years?