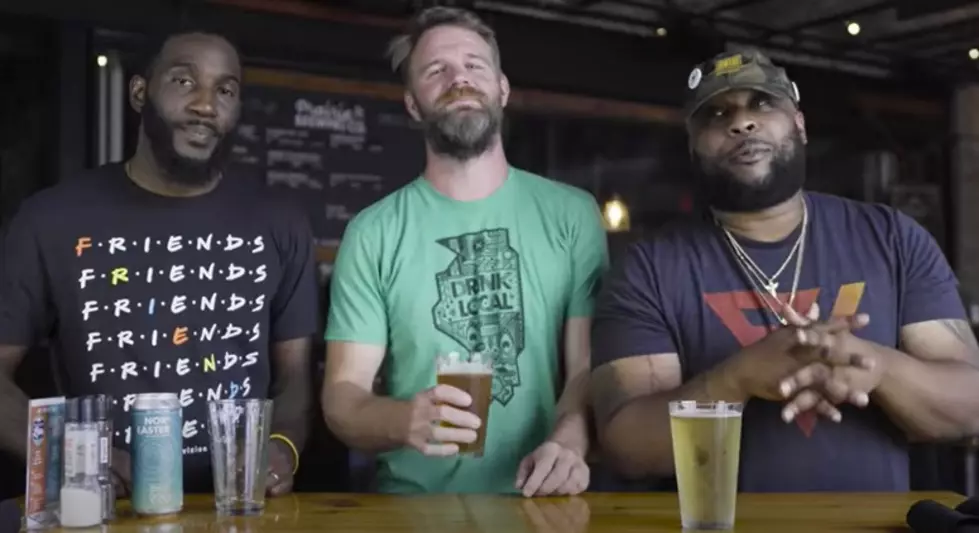 The Munchiez Are Back! They Get Lit and Eat at Prairie Street (Video)
Youtube
Enter your number to get our free mobile app
The return on the Munchiez video podcast series...damn I love these guys. If you missed the last one, these guys Jilla Johnson & Ricky Ellis, get really high and then do a food review show on YouTube. This is video gold.
Last time, the stoner fellas headed to Beef-a-Roo and got their munchies...Cheese fries and lemon cake while high. So for the new episode, lets head to downtown Rockford.
In the video breakdown, the guys refer to Prairie Street as a "low-key gem in the heart of the Forest City, Prairie Street Brewing Company." I could not agree more with that description. Of course, if you are going to head down to Prairie Street you need to throw down a few of their custom brews. They hook up with Reed a co-owner of Prairie Street, right away to taste some cold, custom brews.
They move right to the wings, which are some of the best in Rockford...How will Jilla and Ricky rank these wings, while high? The menu is pretty diverse down at Prairie Street, with something creative for everyone...Including those with dietary restrictions.
So check out the Prairie Street Brewing Company episode of "The Munchiez." By the way, order out at Prairie Street and do NOT forget their sweet potato fries...you will not regret it.
LOOK: Here are copycat recipes from 20 of the most popular fast food restaurants in America