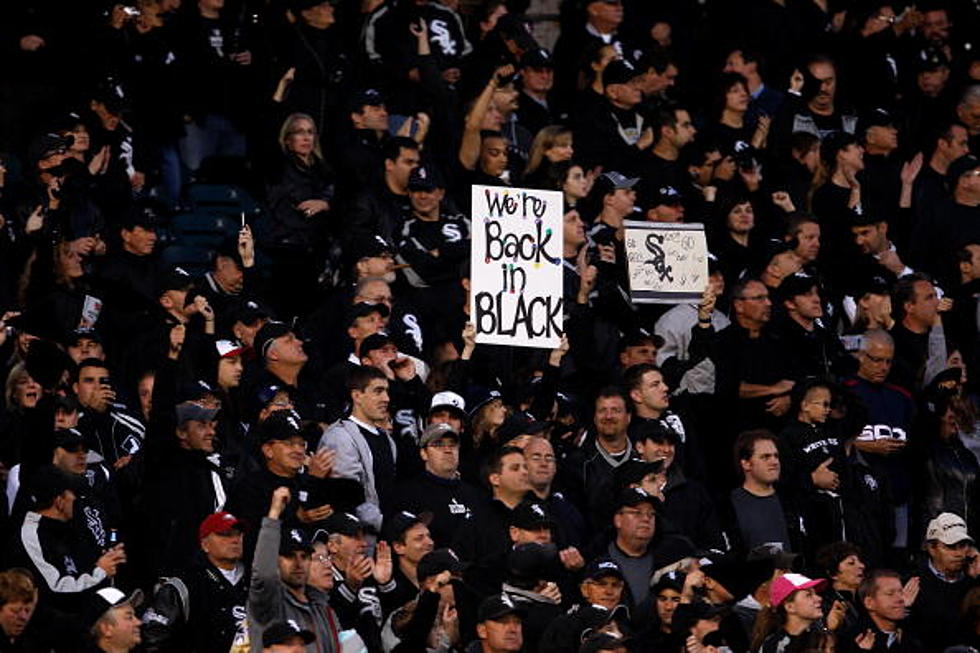 This Is The Perfect Gift For A White Sox Fan If You Have An Extra Million Dollars Lying Around
Getty Images
You'll actually need a little more than a million now.
White Sox fever is at an all-time high with the South SIders in the playoffs. Game 1 against the Astros didn't go as planned but they're locked and loaded for Game 2 on Friday afternoon. Like Steve Stone says here, it was never going to be easy.
NOTE: Reminder you can listen to White Sox playoff games right here on 1440 WROK, pregame starts at 12:30 Friday afternoon. Game 3 will be Sunday night, 6:30 pregame, with a 7:07 first pitch.
I'm not sure if it's the recent rise in profile for the White Sox or if this photo would have set a record without a postseason run, but a rare signed photo of Shoeless Joe Jackson just broke a record at auction when it was sold for $1.47 million.
The photo was originally estimated to sell for $200,000-$400,000 but quickly shot past that figure. The signature is instantly recognizable for a unique reason.
Christies - Jackson's labored and primitive signature formation is immediately recognizable due to his inability to formally read or write. As a result of Jackson's relative illiteracy there are scant few authentic examples of his autograph known to exist. To date, the offered Jackson signed image is the lone surviving example of any type.
Jackson usually had his wife sign documents for him so finding a signature from Jackson himself is exceedingly rare.
Some other items in the auction included a bat used by Babe Ruth that sold for $1.05 million, a 1925 postcard autographed by Lou Gehrig for $687,500, and a 1952 hand written letter from Joe DiMaggio to Marilyn Monroe for $525,000.
CHECK IT OUT: 100 sports records and the stories behind them
Huge Wisconsin Mansion is a Basketball and Car Lovers Dream Home