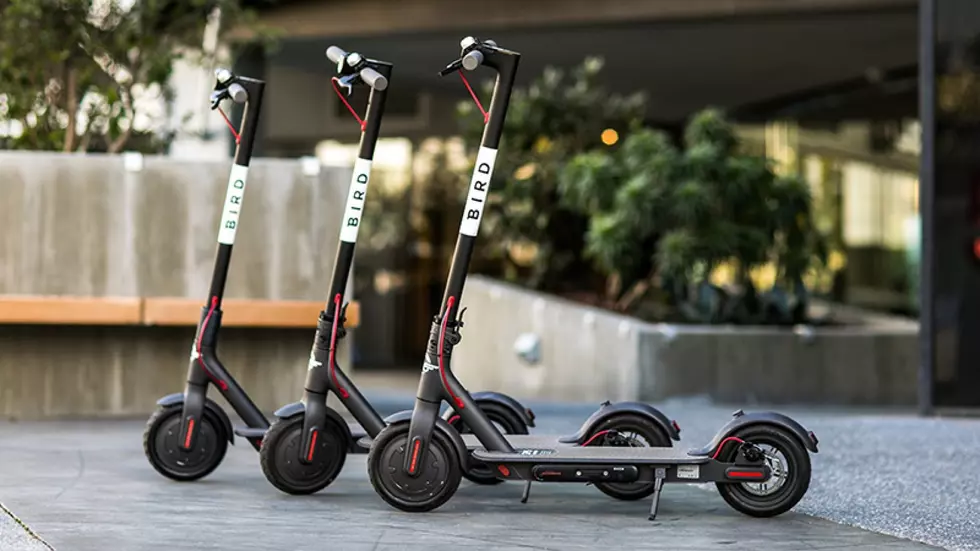 The Bird Scootin' Life Has Officially Arrived in Rockford
City of Rockford via Facebook
The Bird is now the word in Rockford! The first of the electric scooters from the rideshare program Bird have officially arrived in Rockford, and they are available to rent today!
Before you grab a helmet and hop on board a Bird scooter in Downtown Rockford today, there are a few important things you need to know according to the City of Rockford;
Bird electric scooter rentals are based on a per minute rate, and must be rented on the Bird app.
Bird Scooters travel at 15mph max, and riders must be at least 18 years old.
You may ride the scooters on the road and in bike lanes, but not on sidewalks.
Bird offers a community pricing program that offers a 50% discount to low-income riders, Pell grant recipients, select local nonprofit and community organizations, veterans and senior citizens. (Get more info here).
Healthcare workers and First responders receive two free 30-minute rides per day for "as long as it takes to help our communities to recover from this global health crisis". Just email a copy of your medical identification card along with your name and phone number to together@bird.co to get signed up.
Scooter rides are limited to a certain area that is bordered by Central Avenue, Auburn Street, Morgan Street and 3rd Street. If you travel outside of the Electric Scooter Zone they will be remotely disabled and you will be charged until if is returned to the zone and properly parked. (aka, you be charged BIG bucks if you throw it in the Rock River, so don't do that).
Here's the map of the Bird Electric Scooter Zone in Rockford so you can plan your routes accordingly...
32 Stunning Google Maps Pics Show Just How Much Downtown Rockford Has Changed
Changes to downtown Rockford in a little over 10 years.