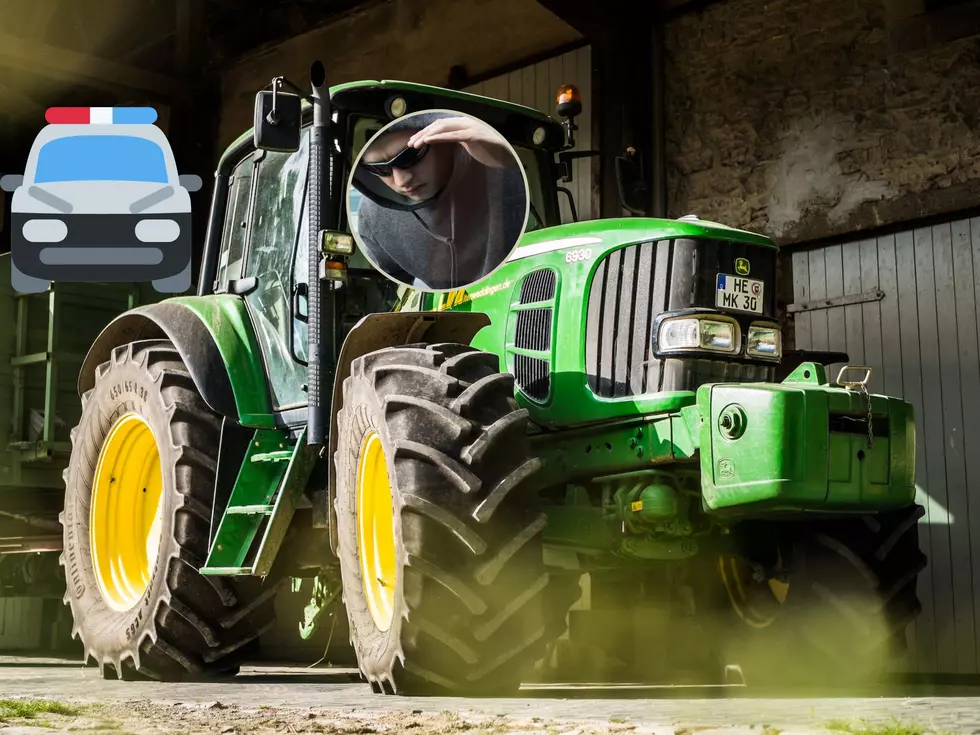 Stolen John Deere Tractor Spotted Driving Down Illinois Bike Path
Stolen John Deere Tractor In Illinois
A teenage boy in Illinois thought it would be fun to take a stolen tractor on a joyride but he ended up getting caught.
Prank With Tractor Ends Up With Illinois Police Involved
I'm going to take a big guess here and say this 16-year-old boy in Champaign was just pulling a prank and didn't think he was going to get into any trouble. Especially, because the police were called about the incident at 2:30 am. He wanted to take a quick joyride and be done with it. Who wouldn't want to try driving a tractor? It reminds me of a scene from the Paulie Shore movie, "Son-In-Law."
RELATED: Illinois Car Thief Escapes While Riding On Hood Of Getaway Car
Illinois Teenager Steals John Deere Tractor
Around 2:30 am, the police in Champaign received a tip about a John Deere tractor driving all over a public road. When officers arrived on the scene, they observed the vehicle traveling at a low rate of speed but ignoring all traffic signs including stops. The teen driver spotted the cops and immediately drove off the street onto a bike path.
RELATED: Thieves Went Into Bar, Stole ATM, & No One Tried To Stop Them
The suspect headed toward a park. The local authorities had him surrounded but the tractor broke down before he reached the roadblock. He tried to escape on foot but didn't make it far before he was busted. He went with the police peacefully. The kid admitted he took the machinery from a local work sight.
RELATED: Employee Steals $2.3 Million From Art Institute Of Chicago
The Most Bizarre Items Ever Stolen From Illinois Residents
My mom once told me that "people will steal anything that's not nailed down." Times certainly have changed since then. The thieves now have nail removers.