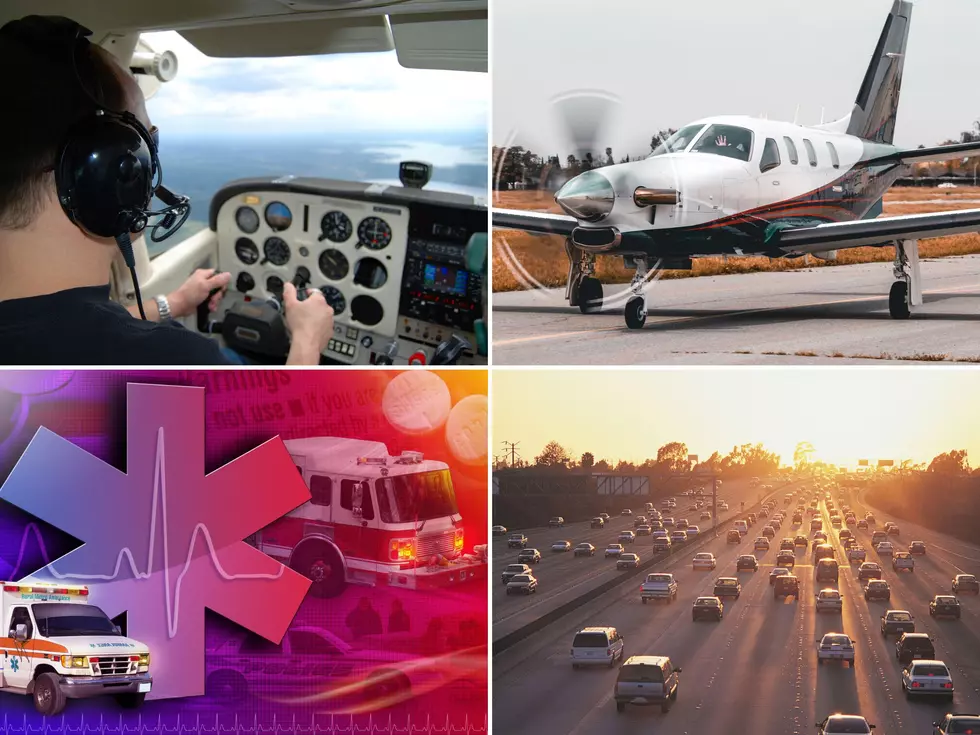 Illinois Commuters Were Shocked When Small Plane Landed On Road
Small Plane Lands On Illinois Tollway
Traffic congestion is bad enough around Chicago but if add any wrinkle to the situation it's going to take hours to arrive at your destination.
The Chicago Area Has Terrible Traffic 
I recently saw a study that found Chicago has the worst traffic in North America. I've spent many hours of my life sitting in congestion. It can get really frustrating. Any little disruption will make it even worse.
Pishue conducted the study and found Chicago traffic is the most congested in North America, followed by Boston and New York.

 

And all that extra time is expensive, costing Chicago drivers nearly $300 more in gas last year.
RELATED: Abandoned Jet Found Near Busy Illinois Highway
Small Airplane Causes Major Traffic Jam In Chicago Suburbs
Remember when I mentioned events that can cause major traffic jams in and around Chicago? Well, here's a perfect example.
A small plane landed on the side of the road on Interstate 355 near Boughton Road in Bolingbrook Tuesday afternoon.

 

Traffic was back moving on the Veterans Memorial Tollway Tuesday night – hours after the plane came out of nowhere and just pulled up next to traffic.
RELATED: 3 People And 53 Dogs Survived Plane Crash On Wisconsin Golf Course 
Small Airplane Lands On Illinois Tollway
A small six-passenger aircraft was flying from Middleton, Wisconsin to Downers Grove when the plane lost power. The pilot had to make an emergency landing. He must be a real pro because the airplane landed on the shoulder of the I-355 tollway. No vehicles were damaged including aircraft. Plus, everyone was safe. Rescue crews came out to direct cars around that area. A few hours later the plane was removed. Could you imagine being on your way home from work and witnessing something like that?
RELATED: Wisconsin Restaurant Offers Free Airplane Ride With $100 Burger
See the Must-Drive Roads in Every State