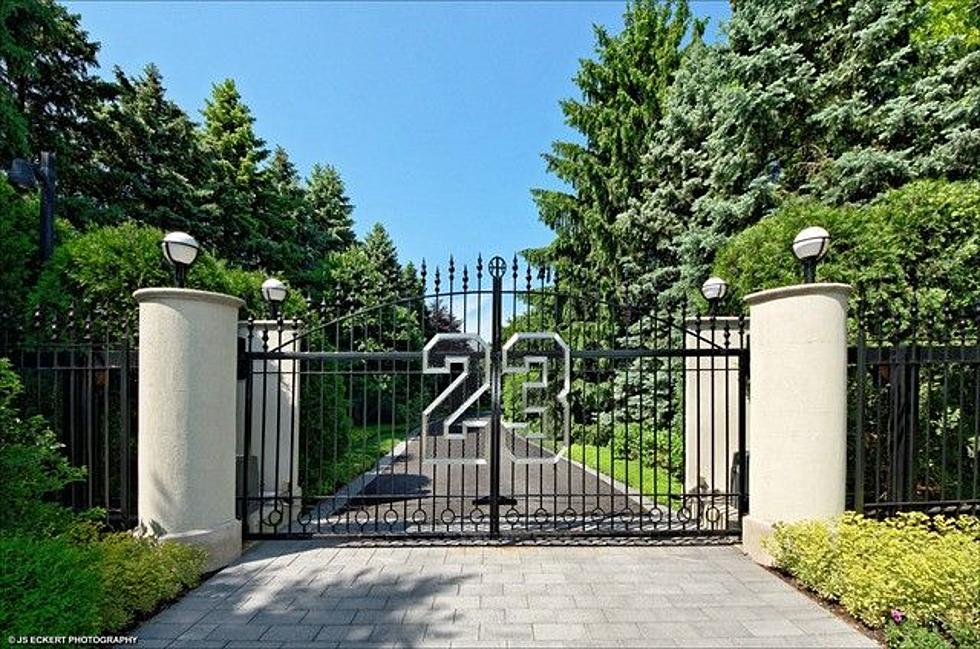 See Inside Michael Jordan's $14 Million Highland Park Mansion
Katherine Malkin/COMPASS
At over 56,000 square feet, the seven-acre estate is just as legendary as the man that owned it. Better have a bank account to match if you want to move in.
When my wife and I were on the hunt for our new home, we used Realtor.com daily, trying to find the right property. Some nights it was fun to not put a price limit in the search window and see the million dollar homes available in the area. I can't tell you how many times we wanted to book a showing, just to see one of these beautiful homes in person. At the very least, we'd put the address into Google maps and drive by to take a look. Seeing Michael Jordan's gigantic mansion this way wouldn't work since it's set way back off the road. But seeing the security gate tells you exactly to whom it belongs.
If ever there was a time I'd love to see the inside of a multi-million dollar home, it would be now. A Facebook friend, who also happens to be a realtor (wink wink), shared this listing and I couldn't wait to take a peek. This house is unbelievable, and that is a big understatement. Nine bedrooms, 15.5 bathrooms, a basketball court (duh) and a lot more.
This house is located at 2700 Point Lane in Highland Park. If you didn't know, Highland Park is one of Chicago's wealthiest (or as my coworker says, 'bougie-est') suburbs. The current listing price is a steal at $14.8 million. The house was listed in 2012 for $29 million.
This listing at realtor.com is presented by Karen Malkin from Compass.
We know Michael's gambling habits were legendary, like his in-home casino
KEEP READING: Here are 50 of the most famous sports goofs