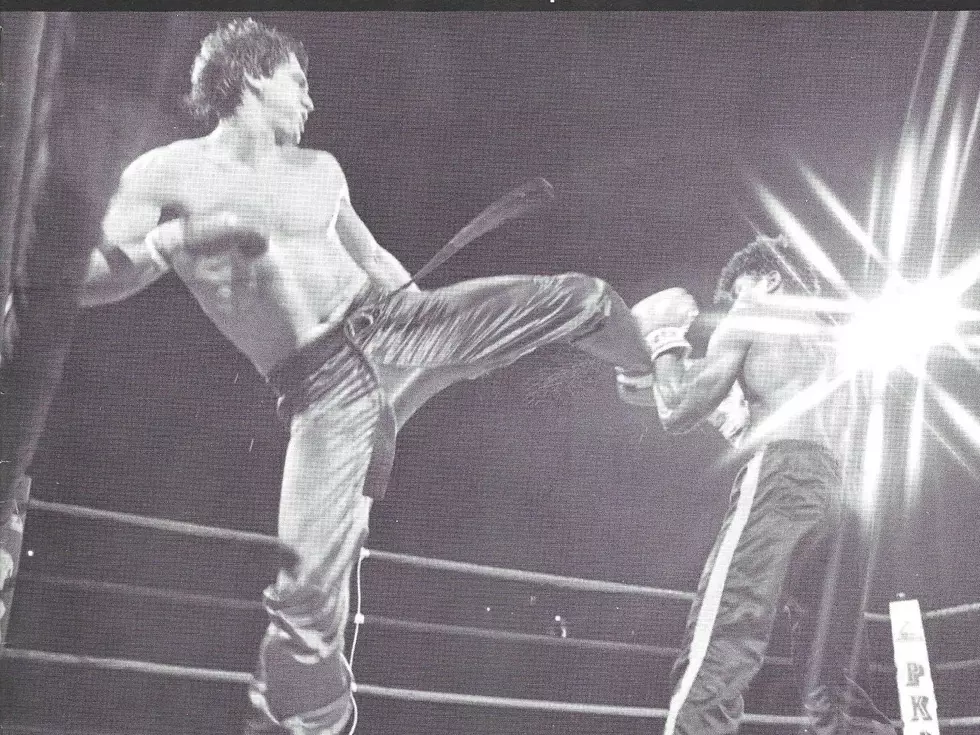 Rockford's Kickboxing Champ "Bad" Brad Hefton Shares Some Stories
"Bad" Brad Hefton (picture courtesy of Bad Brad Hefton Rockford Base Facebook Page)
"Bad" Brad Hefton, Rockford's Kickboxing World Champion, shares some stories from his career.
I started this series a few weeks ago. The BMO Harris Bank Center aka Rockford MetroCentre is celebrating its 40th anniversary this year. Unfortunately, we can not have a big party. That is why I decided to go back and look at the history of our arena in downtown Rockford. I am hearing some amazing stories from back in the day. I hope you are enjoying all the interviews, pictures, and flashbacks. Special thanks to LawnCare by Walter.
The actual anniversary date was January 31st and if you do the math, it opened in 1981. Even though that date has already passed, I plan on continuing with these episodes as long as there is interesting content to share. The history at the BMO Harris Bank Center runs pretty deep. As I do some research, I am finding more incredible stories. There have been so many different types of events that happened in the building.
I recently received a text message from a friend. He suggested I interview former Kickboxing World Champion, "Bad" Brad Hefton who is from Rockford. I was able to track Hefton down and we had a great conversation. I have met Brad a few times in my life. I actually remember going on a Chicago Cubs rooftop bus trip with him a few years ago.
If you missed our chat, check it out right now...
Video: Interview with Kickboxing World Champion Bad Brad Hefton
I  hope you enjoyed it. I look forward to speaking with him again in the near future.
If you have never gotten the opportunity to see "Bad" Brad fight, I found this highlight video on YouTube.
Video: "Bad" Brad Hefton Highlight
Hefton avoids technology, so there is not a lot about him out there on the internet. There is a fan page on Facebook, HERE.
---
Video: Bob Johnston Shares The History of the Toughman Competition
10 Mouthwatering Pics of Doughboys Donuts