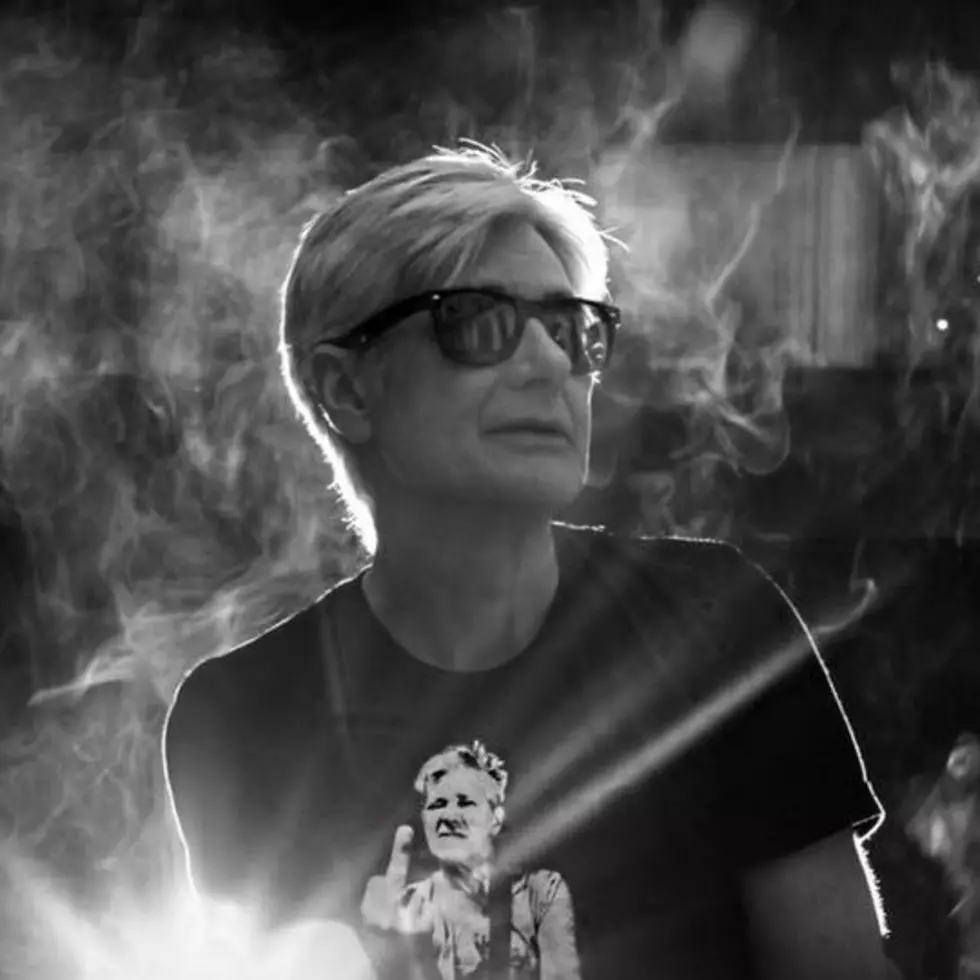 Photo : Melissa Revels
Whether you knew him as Skicat, Chicago Bill, or even just Bill, Bill Olson was one in a million.
He was a lot of different things to a lot of different people. Bill was an artist, musician, son, brother, gardener, and friend.
His presence in the Rockford music scene spans decades.  Some of the bands he worked with were 5 Yard Load, The Snaggs, Miles Nielsen and The Rusted Hearts, Bun E Carlos and the Monday Night Band, and those are just the ones I can remember right now.
You could've also seen Bill behind the bar at Kryptonite back when it was open or here recently, Mary's Place.
He was a downtown staple, known for his warm smile and even warmer hugs. Man, he was the best hugger ever. I'll miss those a lot.
Bill had just recently started creating art again and was a part of Art Scene about a week ago. I believe some of it is still on display at CJ's Public House.
When I first met him, he was a gardener at Anderson Japanese Gardens. We knew the same people, became fast friends, then became neighbors. That's the time I cherish forever.
I remember walking up to look at the place and he was working in the garden. I knew before even looking at the apartment that I was going to take it because he lived right next door.
Over the time we lived next door to one another we went to several weddings together, went to shows, and spent hours just hanging out on one another's porches sipping on drinks, cooking dinner,  listening to tunes (lots of Fiona Apple and Curtis Mayfield), and sharing stories about life.
One year on his birthday there was a surprise party for him at, the now-closed, North Main Tavern. This is where I first heard the Skicat story. Shortly after I started seeing Skicat on t-shirts and hearing his very own intro on a Rusted Hearts live album.
Bill was a kind, generous, and loving soul. I could go on for hours about all of the wonderful qualities he possessed, but that still wouldn't be enough. He was one of a kind.
Sadly we lost him this past weekend and my heart is broken. I can't tell you how hard it is to refer to your friend in the past tense and to type through tears.
There's so much more to Bill than what I've said here and to say he was a friend to all is a vast understatement.
There has been a GoFund Me created to help the family with a lot of out-of-pocket expenses that they have incurred by his sudden passing.
If you have a story to share, please do so I'd love to hear it.
Rockford lost an icon this weekend and his presence will be felt long after he's gone.
Love you, my friend, rest easy.