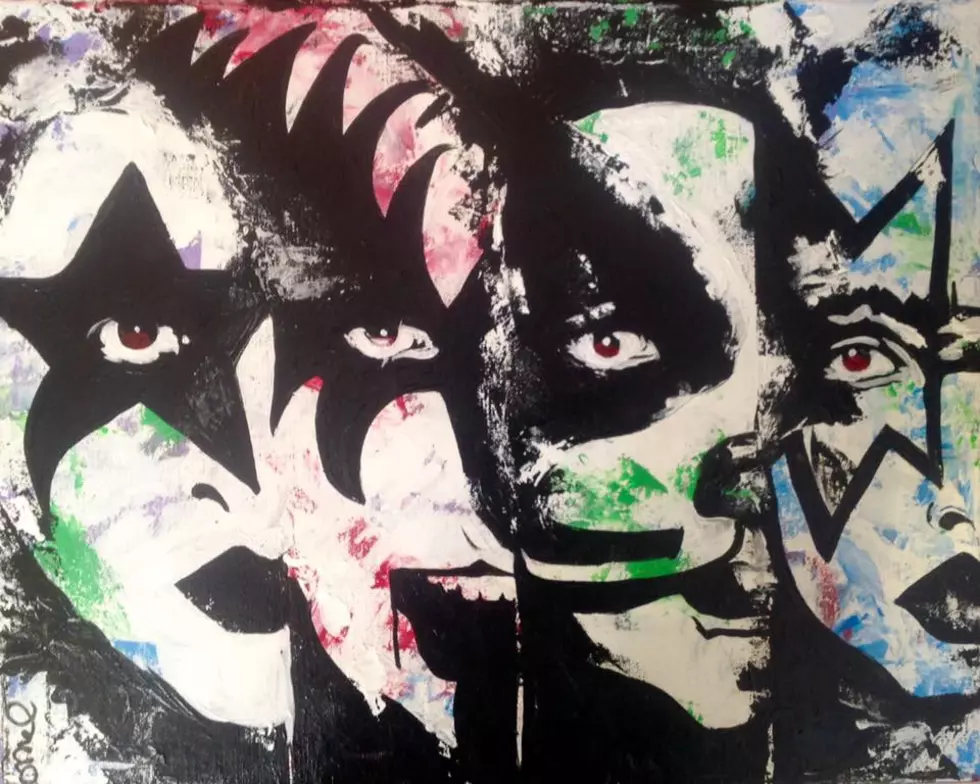 Painting and Pie with Kiss Tonight!
Smarty Pants Rockford Art Studio/Facebook
This will the seventh time I've done this and I know it won't be the last! Once a month Smarty Pants Rockford Kids Art Studio hosts Painting and Pie at Kate's Pie Shop. It's a lot of fun and you don't have to be a super talented artist to participate. Each month is a different artist that you'll paint along with the instructor Laura. And you listen to that artist the whole time you're painting, you know for inspiration!
It's super laid back and everyone is just there to have a good time, while making some cool looking art. Believe me when I tell you before I had gone the first time to paint The Beatles, I had never painted a day in my life! But Laura is really great about going step by step with the class and helping you when you need it. And I need it a lot!
It's now become something I do pretty much monthly with my little sister and my house is starting to fill up with my creations! I never expected to be hanging up anything I painted in my house, but I do. They look so great, it'd be a shame to leave them in the garage. Plus they're all band I really dig, so that's an added bonus! So far I've painted works inspired by The Beatles, Pink Floyd, The Rolling Stones, and Led Zeppelin. Last months was Micheal Jackson and I'm mailing that one as a gift to a friend in Texas.
Aside from my sister, I bring my friends when I can. The month we painted Led Zeppelin, I had Captain Jack come along. We had a great time and who knew that guy was an artist. His painting is hanging up in our office now. One of these times, I'll get Double T to come with too.
And let's not forget the pie. That's the first step in getting my "creative juices" flowing. I have to get there a little early so I can grab a slice of the amazing pies they make at Kate's. The pumpkin pie I had last month was the best I've had in my entire life! Plus the vibe of Kate's really helps too. It's such a cute little shop with the kinda feel you want a rock'n'roll pie shop to have. I can't put it into words, it's something you have to experience for yourself.
I can't wait for tonight when we will be painting an awesome picture of Kiss!! It's one of the highlights of my month and something I really look forward too! If you'd like to join in the fun click here for more details.