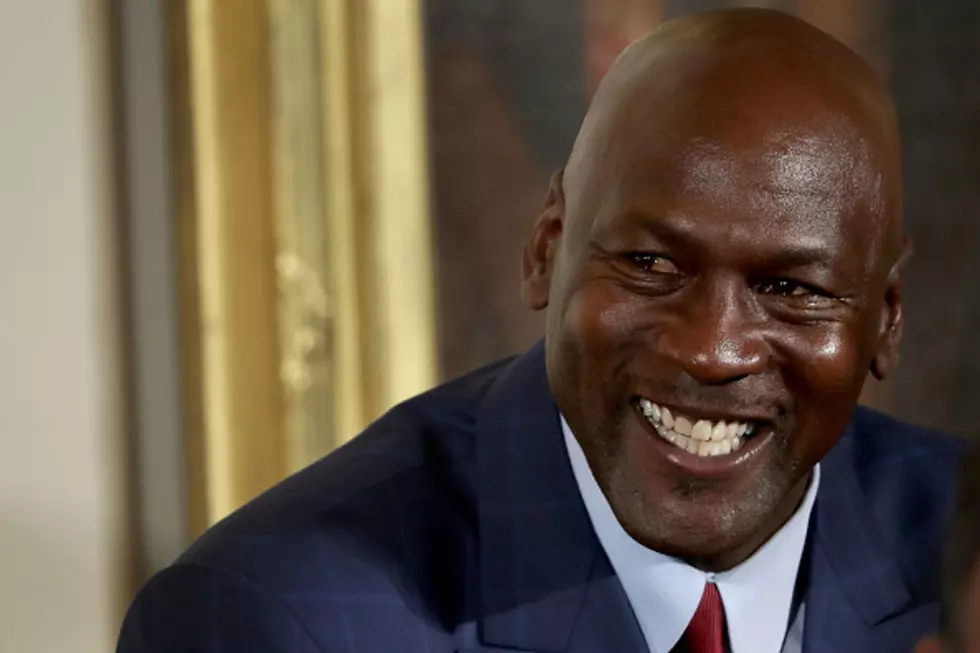 Own A Piece Of Michael Jordan History From "The Shot"
Getty Images
The basket from Michael Jordan's "The Shot" will be available through an upcoming auction.
Some professional athletes, one single moment defines them. The legends have multiple events. For icons like Michael Jordan, their whole career is something special.
"The Last Dance" documentary about Jordan and the Bulls on ESPN has been a great reminder of how great he was as a player. I feel very lucky that I had the opportunity to watch him play in person.
Even though, there are so many "Michael" moments. There are still a couple that stand out. One of them is known as "The Shot."
If you don't remember it, here's the description of nba.com,
"On May 7, 1989, Chicago Bulls superstar Michael Jordan delivered one of the most legendary moments of his career when he hit "The Shot" to eliminate the Cleveland Cavaliers in Game 5 of the 1989 first-round NBA playoffs series."
To get a real feel, check out the video from the ESPN YouTube channel.
Video: The Shot: Michael Jordan's iconic buzzer-beater eliminates Cavs in 1989 NBA playoffs | ESPN Archives
In the past, if you wanted to own a souvenir, the best you could do is a poster, but now there's something "one of a kind" available.
"You can now own the hoop and backboard from when Michael Jordan nailed "The Shot" against the Cavs in 1989. The backboard, from Richfield Coliseum, is now up for auction through Heritage Auctions."
How cool would that be in your "mancave?"
---
Video: One Night Of Queen Features Gary Mullen As Freddie Mercury
KEEP READING: See how sports around the world have been impacted by the coronavirus