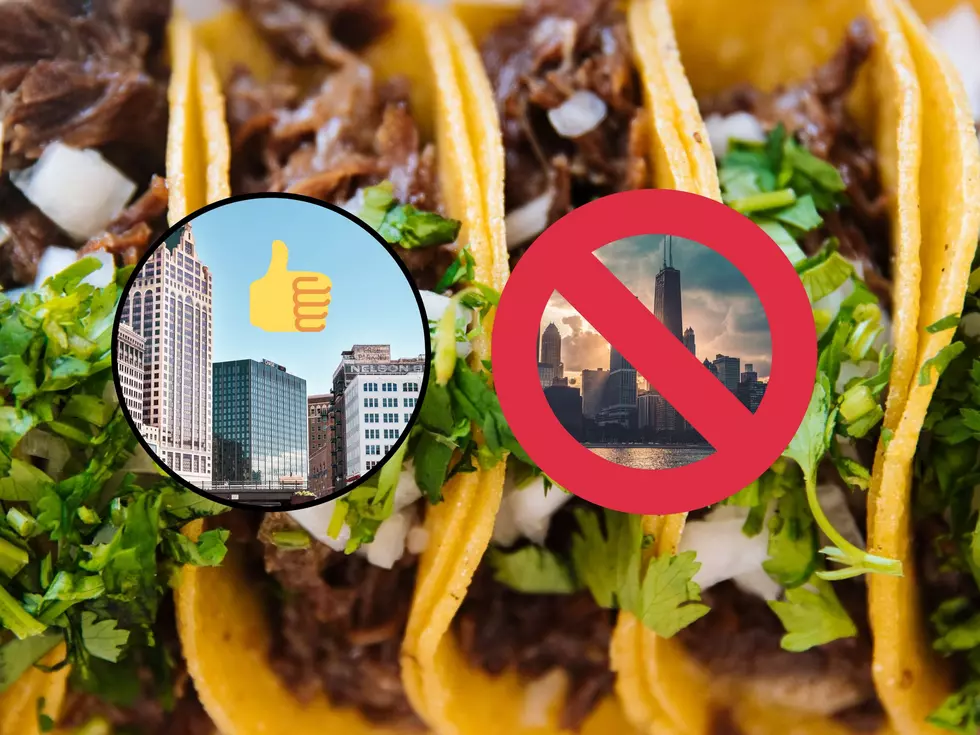 This Wisconsin City Beats Chicago On Best Taco Towns In U.S. List
Milwaukee Beats Chicago On Best Taco Cities In U.S. List
If you're looking for some delicious tacos, I suggest heading up to Wisconsin over the Windy City.
Tacos Are One Of The Most Popular Foods
When it comes to favorite foods, not only for myself but across the United States the top three in no particular order are pizza, burgers, and tacos. In Rockford alone, you can find them all in many different restaurants. I believe Illinois would be better than Wisconsin overall for that big trio.
Illinois Vs Wisconsin On Best Taco Towns In U.S. List
Today, I'm going to focus on tacos. Since whole states are a huge sample size, let's do Chicago versus Milwaukee. In my vast taco experience, I would put the Windy City way ahead of Brew City. After doing some research, I discover I was actually wrong.
Better Taco Town: Chicago Vs Milwaukee
First of all, neither is even in the top ten of the best taco towns in the United States. That's pretty disappointing. I thought Chicago could be up there. The Windy City doesn't even make it into the top fifteen. It sits at number sixteen. For Milwaukee and the win, they are at number thirteen. Honestly, not bad for either city considering all the tough competition.
Criteria For Best Taco Towns In United States Rankings
According to listwithclever.com, 
Taco joints per 100K residents.
Yelp ratings for taco restaurants.
Percentage of eating establishments that serve tacos.
Number of taco trucks per 100K residents.
Price of taco ingredients.
What's your favorite taco place?
Seven Restaurants for the Tastiest Taco Trek in Rockford
25 Highly Rated Places For Tacos in the Rockford Area